Writers House Grant Funds High School Writing Conference
Grant From Camden County Cultural and Heritage Commission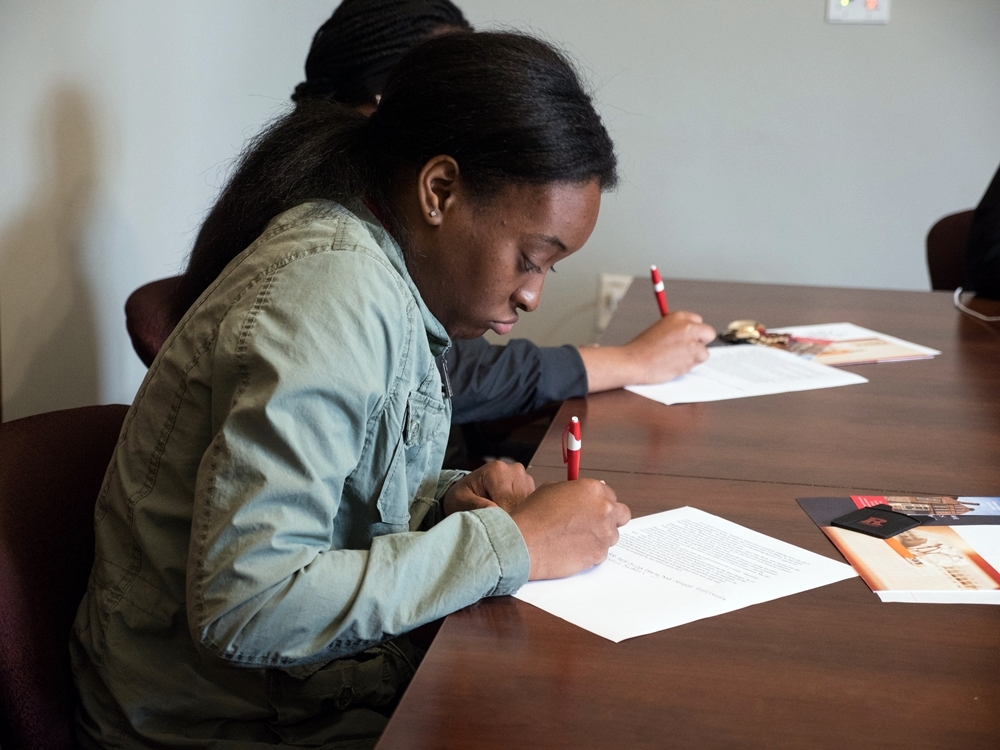 The Writers House at Rutgers University–Camden will once again host a daylong program that invites high school students to experience writing in a wide range of professions. This opportunity comes from an $11,150 Local Arts Program grant by the Camden County Cultural and Heritage Commission.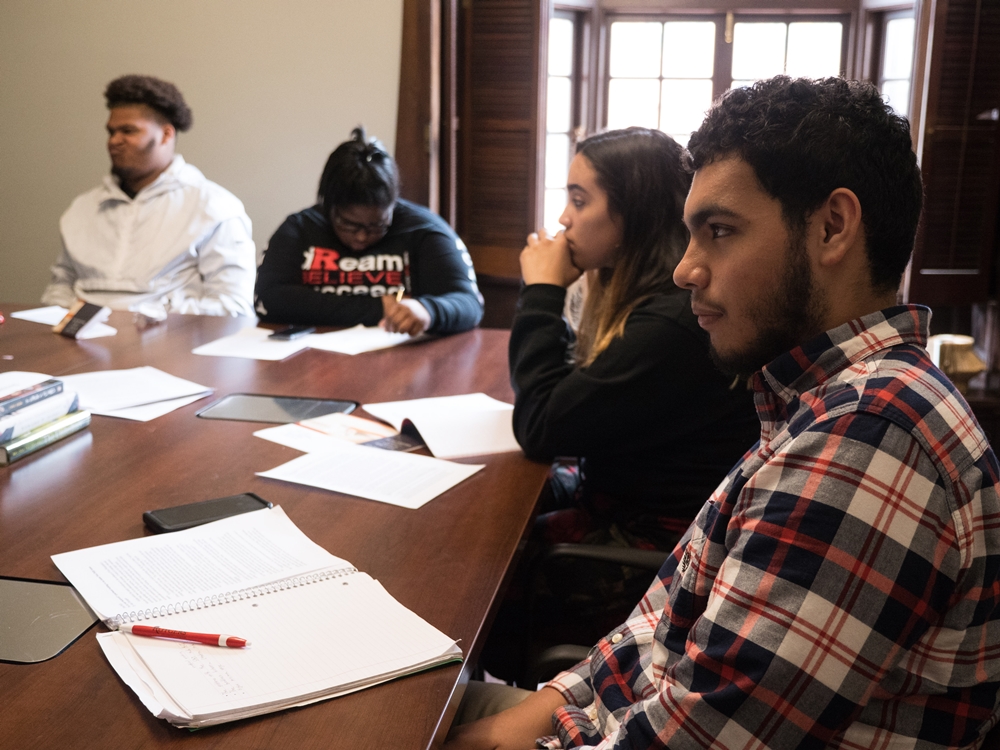 The conference is set for April 8, from 10 a.m. to 3 p.m. Now in its fourth year, it enables high school students to learn from a variety of professionals, including poets, journalists, attorneys, science writers and social activists, as they discuss their work. "We hope that students walk away with an expanded sense of the role of writing in a number of careers," said Leah Falk, program coordinator for the Writers House. "Just as importantly, we hope they have a better sense of the daily work in professions that may interest them."
The annual conference was cancelled in 2020 and was held virtually in 2021, due to COVID-19 concerns. The new grant allows the Writers House to build on the event's year-over-year growth and invite keynote speaker Randy Ribay, author of middle grade and young adult fiction and a former Camden High School teacher. The award will also fund the costs of presenting the workshop, including transportation, promotion and staffing.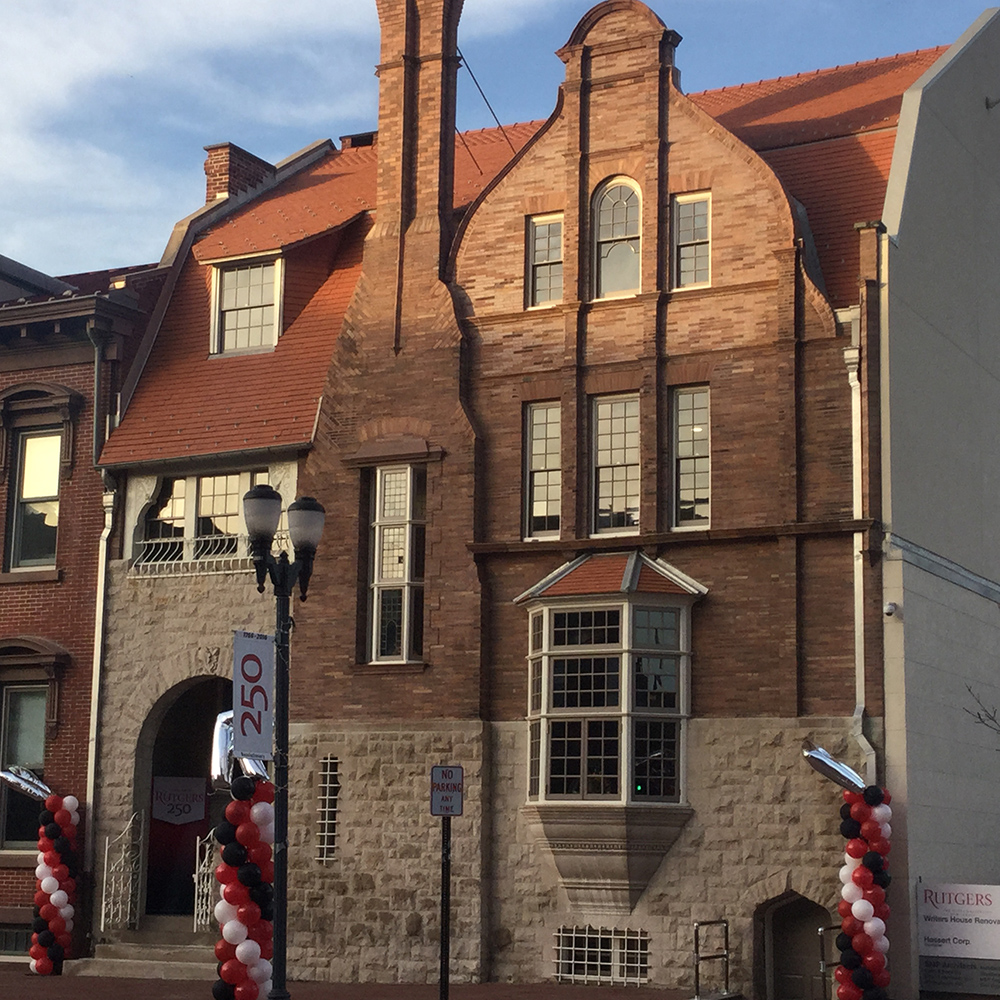 "I'm excited to involve Rutgers–Camden students in the moving parts of a program like this," said Falk. "Support from the Camden County Cultural and Heritage Commission, as well as the New Jersey State Council on the Arts, shows crucial support for the mission of our program. Just as importantly, we aim to connect high schoolers with various aspects of the college experience as they visit the Rutgers–Camden campus for the day."
Falk noted that the conference is emblematic of the Writers House's mission to foster meaningful connections through the act of writing and hopes to introduce as many as 60 students this year to professionals for whom writing is a crucial and analytical skill. "We hope these connections, as well as student discoveries about new areas and competencies that interest them, endure well beyond the day of the event," she said.
Workshop facilitators at this year's conference include Rutgers–Camden alumni, faculty and staff. Rutgers–Camden's Office of Civic Engagement and Rutgers Future Scholars (RFS) staff are assisting in planning the conference, busing, safety and student recruitment through RFS and other programs. Camden high school teachers and administrators are publicizing the conference to participating students and families.
"This program is a great example of how we can work together with fellow educators in the Camden community to pool our resources and talents in order to engage and benefit the next generation of young professionals," said Rutgers–Camden Chancellor Antonio D. Tillis.