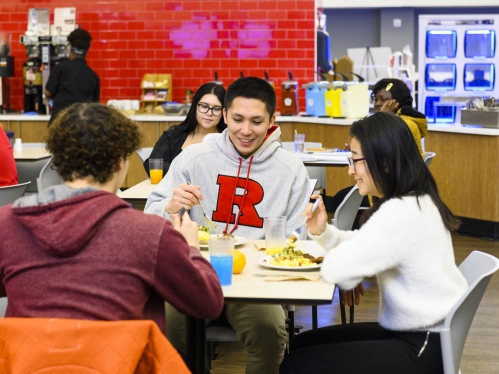 Living & Dining
Check out our options for living, eating, and lounging. From campus hotspots to nearby neighborhoods, let us show you around.
Your Home Away From Home
Whether you choose to live here or commute here, we want to make sure you feel at home at Rutgers–Camden. Our close-knit community offers plenty of options for living, dining, and just hanging out. Come for a visit or take a guided virtual tour to see for yourself.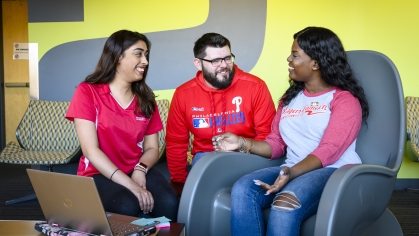 Students who live and learn at Rutgers–Camden enjoy the convenience of campus living — short strolls, reserved parking, between-class catnaps, and the camaraderie of their fellow residents. Our on-campus residence complex — with wired and wireless access and many amenities — is safe, secure, and less than a 10-minute walk to any campus building.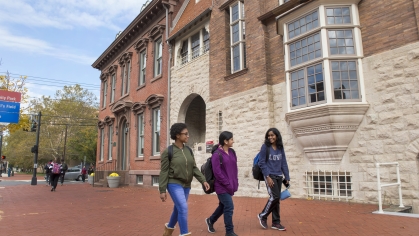 Prefer to live on your own? Camden and the surrounding region offer many lifestyle options: local neighborhoods, old-fashioned small towns, close and convenient suburbs, and the fifth-largest city in the nation. The hardest part might be choosing among them.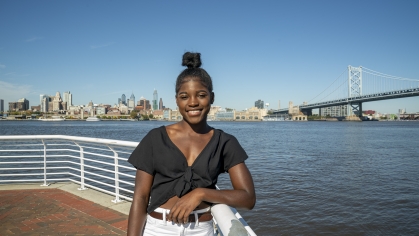 You can find the Rutgers–Camden campus by rail, bus, air and ferry. We're convenient to all major highways, as well as public transportation in South Jersey and the metro Philadelphia area.
Ready to Make Your Move?
Apply for on- or off-campus housing, or contact us with any housing and commuting questions you may have.
On-Campus Dining
Our Campus Center features a full-service dining hall for breakfast, lunch, dinner, snacks, and even take-out service. We offer meal plans with a wide range of culinary options designed to fit every diet and schedule. With our busy students in mind, we've built a mobile app that allows you to order and pay in advance, and a teaching kitchen provides an immersive culinary and nutritional training to support a healthy lifestyle.
CoffeeCam
Ready for a coffee break? See in real time how long the line is at our on-campus Starbucks with our live CoffeeCam. Grab your favorite drink and snack when you're between classes, studying at the library, or hanging out with friends in the residence halls.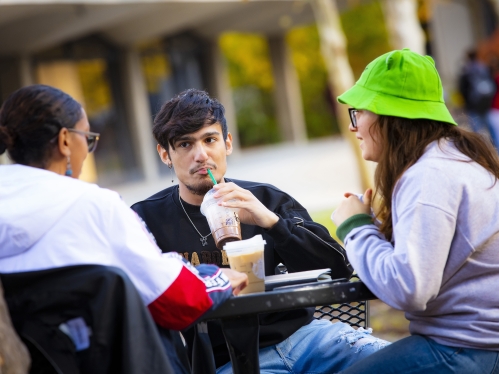 Get Your Fill
For more information about our dining services, contact us below or search for answers to frequently asked questions.