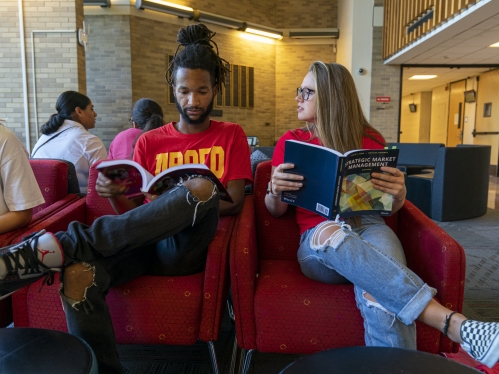 Campus & Community
No matter what you're passionate about, you'll find like-minded people at Rutgers–Camden. We've fostered a welcoming community where you can connect with other students from around the world and explore your interests. 
You Belong Here
With a student body that represents 36 states and 39 nations, Rutgers–Camden is an organically diverse campus that hosts learners from every background. We're here to support you with any resources you may need to adjust to college life, make new friends, and get involved.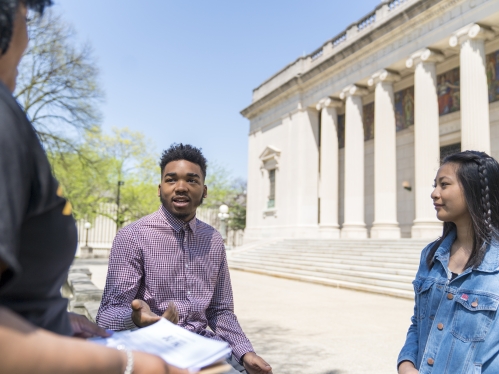 See Rutgers–Camden
Interested in learning more about Rutgers–Camden? Register to attend an information session hosted by an admissions counselor and take a tour of campus with current students!
Can't wait? Take a guided virtual tour of our beautiful Camden campus. Through high-quality photos and videos, you get a 360-degree view of all of our colleges and schools, Campus Center, quad, and more.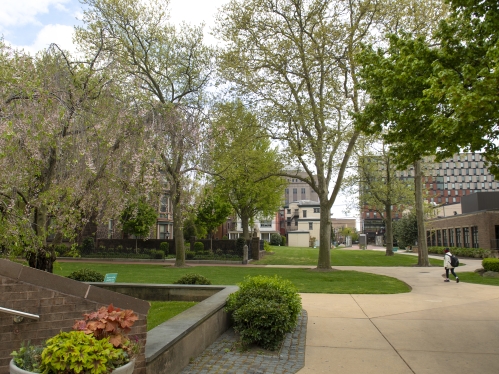 Getting Around Campus
The Office of Disability Services is dedicated to the philosophy that all Rutgers University students are assured equal opportunity, access, and participation in the university's courses, programs, activities, services, and facilities.
Arts & Culture
We're proud to be a catalyst for arts and culture in the metropolitan region, curating art exhibitions, presenting concerts and theater productions, and hosting author readings and scholarly lectures right here on campus.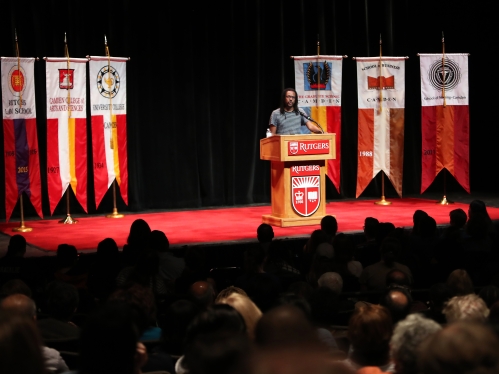 Clubs & Organizations
Make friends while making a difference on and off campus. We offer more than 60 groups, including professional clubs, honor societies, and cultural organizations.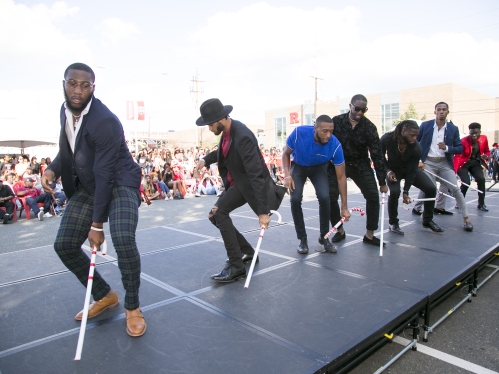 But First, CoffeeCam
Ready for a coffee break? See in real time how long the line is at our on-campus Starbucks with our live CoffeeCam. Grab your favorite drink and snack when you're between classes, studying at the library, or hanging out with friends in the residence halls.