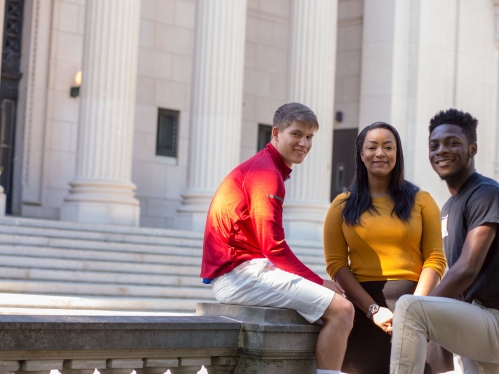 Admissions & Tuition
Rutgers University–Camden offers a wide option of majors to choose from, renowned faculty, a focus on experiential learning and living, opportunities to take part in research at the undergraduate and graduate level, and so much more.
Investment in Your Future
of our graduates are employed or in graduate school after 6 months
Most Affordable College in New Jersey
for ROI among 4-year public institutions in New Jersey
Undergraduate Admissions
For first-year and transfer students, the first step is completing and submitting your application and required credentials. You can preview the application and see required credentials on the Rutgers Undergraduate Admissions site. Applicants will be notified online about admissions decisions.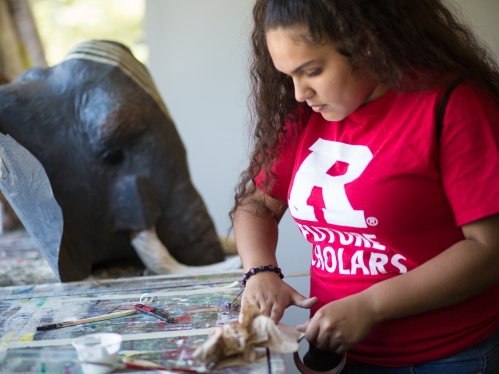 Graduate Admissions
Graduate students have over 30 programs to choose from in addition to continuing education courses and certifications. Continue your journey and join graduate and professional students from around the world, engage in impactful research, and collaborate with our renowned faculty. Applications for our graduate programs are handled directly by the schools.
Dollars and Sense
With a trusted name like Rutgers, students have access to a valuable, prestigious education that unlocks a lifetime of opportunities without a lifetime of debt. We even offer ways for students to reduce their college costs by up to 100%. You may benefit from our program Bridging the Gap, which is now a nationally-recognized model for financial aid used by colleges around the country.
Visit Rutgers
Get to know our dynamic campus better by going to a game, attending a play or dance performance, and checking out our residence and dining halls. Another great way to get a feel for life at Rutgers–Camden is to attend a virtual tour.