Service Center: Rutgers School of Nursing–Camden Named 2021 National League for Nursing Center of Excellence
School of Nursing earns designation for enhanced student learning and professional development
According to statistics, experiential learning can dramatically increase students' retention rates, make educational experiences more aligned with real working conditions and require students to have a deeper personal commitment to their education. Sounds crucial, but what exactly is experiential learning?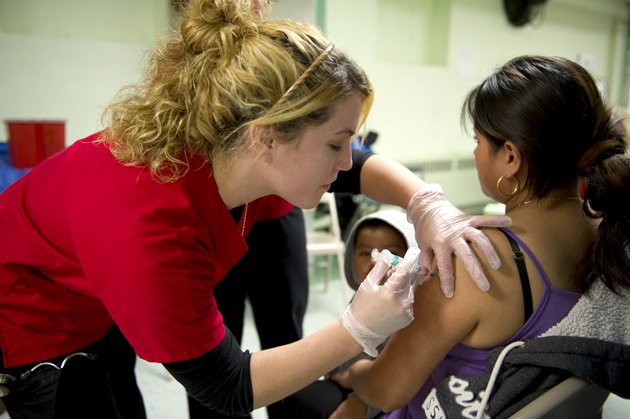 For the Rutgers School of Nursing–Camden, it means combining a research-based curriculum, enhanced teaching strategies and innovative community partnerships to offer unique educational experiences that meet diverse communities—and the health care demands of residents—where they live, work, play and worship.
For redefining the possibilities—and beneficiaries—of experiential learning, the School of Nursing–Camden has been designated a 2021 National League for Nursing Center of Excellence in Nursing Education for enhanced student learning and professional development.
The Rutgers–Camden nursing school is one of only 23 nursing programs, teaching hospitals and clinical sites from across the country to earn the prestigious designation for 2021 in either faculty development, nursing education research or student learning and professional development.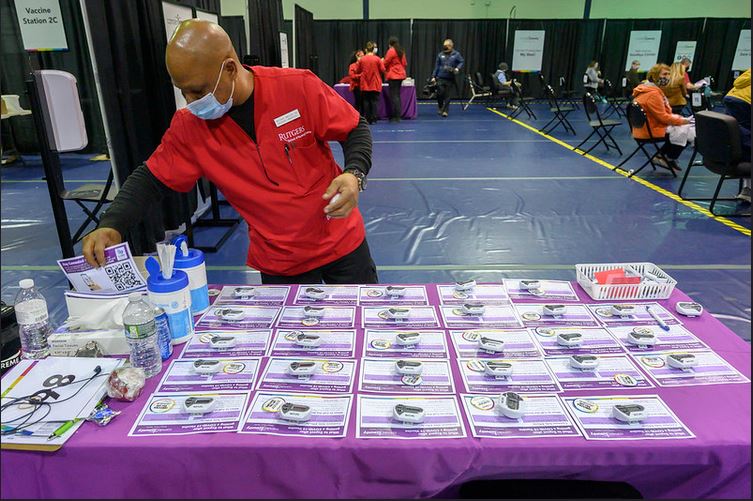 "This designation recognizes our commitments to social justice, preparing students to do public good, serving all of society and making a compassionate difference by leading change and advancing health care," says Donna Nickitas, dean of the School of Nursing–Camden.
Rutgers–Camden Chancellor Antonio D. Tillis applauded the nursing school for leveraging its resources via four embedded community health centers, participation in the New Jersey COVID-19 Service Corps-AmeriCorps and initiatives such as the Spanish for the Health Professions certificate program and the Veterans Serving Veterans Nursing Fellowship Program.
"The School of Nursing's focus on enhanced learning and professional development ensures that, as our students grow, our neighbors in the South Jersey region are reaping the rewards of their education," says Chancellor Tillis.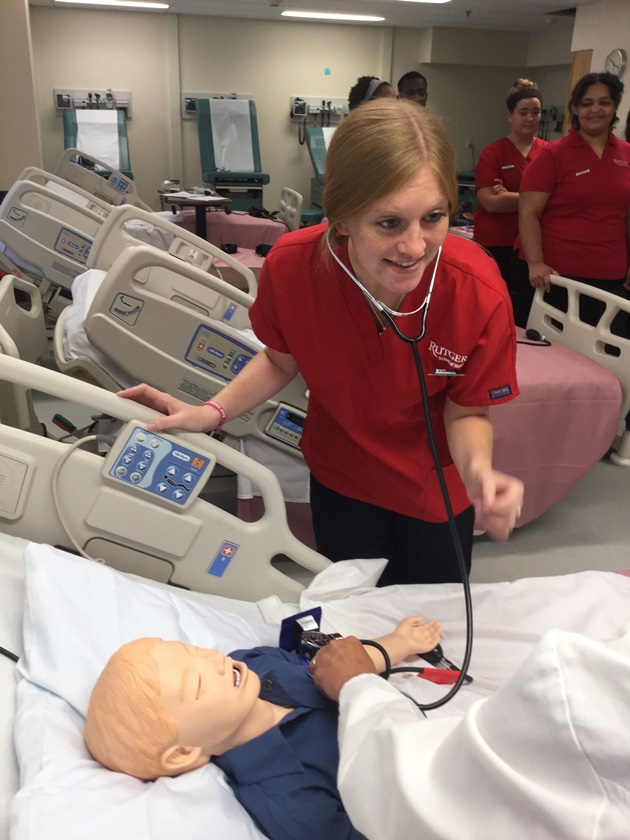 Angela Kelly, a clinical associate professor, says that with this focus, the School of Nursing–Camden is creating nurse-designed models of care that move beyond the traditional hospital and rotational system as the sole pedagogical site for clinical education.
"We are defining that new environment as the 'community,'" says Kelly. "By embedding nursing students in a community-based education environment, they are introduced to the social determinants of health and issues of diversity and inclusion within the nursing profession."
Kelly further notes that the nursing faculty, many of whom are national board-certified advanced practice nurses, regularly include students in their clinical practice and serve as mentors and clinical preceptors. Moreover, the faculty is a diverse group of clinical experts and award-winning researchers dedicated to transforming nursing knowledge that has a positive impact for all.
"We prioritize continued professional development, lifelong learning, creativity and service," says Kelly.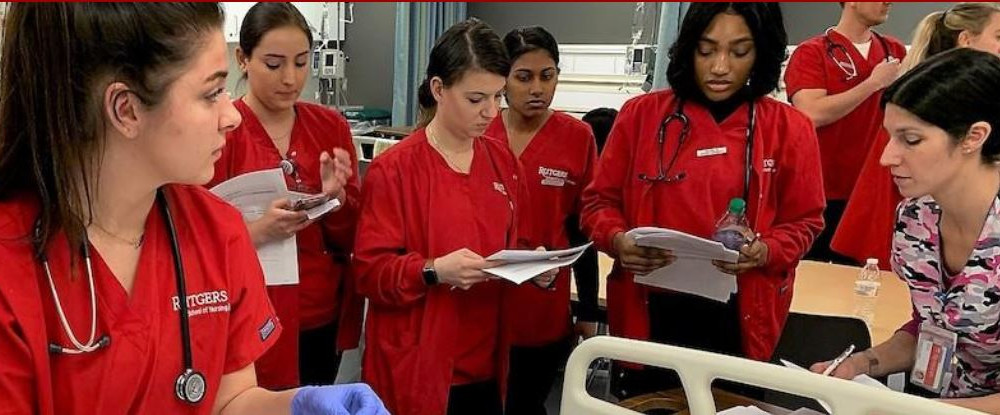 In addition, Rutgers–Camden's Nursing and Science Building offers students state-of-the-art patient simulation under the tutelage of faculty certified in these techniques. The nursing school also partners with Rowan Medical School to bring together nursing and medical students for hands-on training and simulation activities.
Nursing students also benefit from individualized support via a full-time success coach, as well as one-stop support services offered via the Center for Academics, Resources, Engagement and Services (CARES). The CARES team encompasses recruitment, admissions, progression, advisement, mentoring, remediation, counseling, course scheduling, clinical placement and compliance assistance.
"This individualized support translates to improved success rates on the national NCLEX RN boards," says Kelly. "Coupled with our simulation laboratory and unique clinical experiences, students are prepared to enter the workforce immediately upon graduation."