Rutgers-Camden Spearheads Launch of New Jersey Innocence Project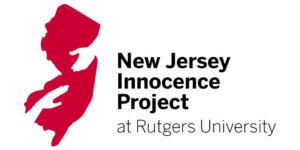 New Jersey residents who have been wrongly convicted of crimes and seek exoneration have a new resource: the New Jersey Innocence Project, based at Rutgers University‒Camden, which focuses the expertise of Rutgers faculty in law, forensic science, criminal justice, and social work.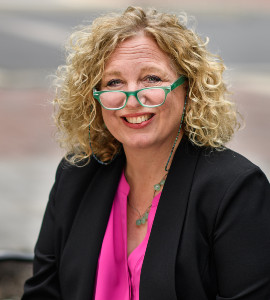 "Any person who is in prison wrongly because he or she actually didn't do the crime, that's a horrible injustice in itself," says Jill Friedman, a co-founder of the New Jersey Innocence Project, and associate dean for pro bono and public interest at Rutgers Law School in Camden.
A former public defender, Friedman has many years of experience in the courtroom. "Our system is designed to chew up Black and brown people, and poor people," Friedman says. "It is like a factory in a certain sense. And the ultimate horror – being locked away for something you didn't do – falls more heavily on people of color than on other people."
Until the launch of this Rutgers initiative, New Jersey had been the only state that did not have an innocence organization associated with the national Innocence Network based in New York.
The breadth of Rutgers faculty expertise along with assistance from students will allow the Innocence Project to offer an impressive array of services, including reviewing requests from prisoners; gathering and examining trial information and investigative records; dealing with forensic issues; assisting in re-entry into the general population; and advocating for better practices and criminal justice reforms.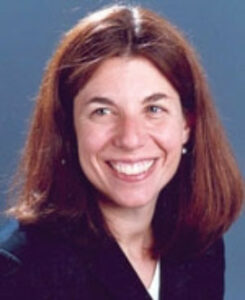 The National Innocence Project estimates that up to 5% of incarcerated people are serving time – in some instances for several decades – for crimes they did not commit. Many convictions are the result of witness misidentifications, faulty forensic science, and improper law and law enforcement procedures.
The Innocence Project operates independently, but also partners with other organizations in the community. Rutgers law students have held internships with the Pennsylvania Innocence Project for many years and have recently worked with the conviction review unit of the New Jersey Attorney General's Office, reviewing requests from prisoners seeking to be exonerated.
Laura Cohen, a professor at Rutgers Law School in Newark who leads the Criminal and Youth Justice Clinic, has handled several successful exonerations over more than 10 years in partnership with established Innocence Network entities outside of New Jersey.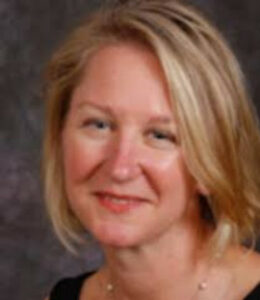 "We are going to be filling a gap that has existed in the New Jersey legal landscape for a long time," says Cohen, a distinguished clinical professor and the Justice Virginia Long Scholar at Rutgers Law School. "I'm so excited to be able to focus on addressing the needs of wrongfully convicted people in New Jersey, and bringing their story to life and hopefully exonerating them."
One of the unique features of the Innocence Project at Rutgers is that social support services will be offered to clients before they leave prison and after they are granted their freedom.
Social work students will help connect clients with resources to assist with transitioning back to living in the general population, including finding a place to live, acquiring proper identification such as a driver's license, finding educational or job training programs, and getting counseling.
"Exonerees receive zero services when they leave prison," says Sara Plummer, an assistant teaching professor in social work. "They are not able to obtain the services and resources offered to people who have been found guilty and have completed their prison sentence and get released on parole."
According to the National Registry of Exonerations, 42 wrongly convicted people in New Jersey have been exonerated through the efforts of lawyers and innocence projects since 1989, when data began being collected.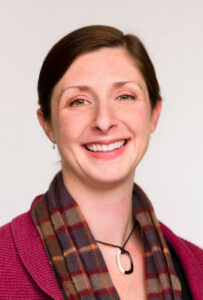 "Lawyers need help with the science," says Kimberlee Moran, an associate teaching professor and director of forensics at Rutgers‒Camden, who has provided forensic services to legal professionals and led training workshops for law enforcement professionals nationally and internationally. "Forensic scientists are not often consulted. Sometimes an external lab will be hired to do the DNA evidence, but they are usually not a part of the conversation. It is only after working with forensic scientists, and realizing the benefit, does that relationship continue. If they never have that relationship to start with, they don't know what they are missing."
Moran, who established and runs the Rutgers‒Camden forensic lab, says faulty or misleading forensic science was one of the causes in 70% of wrongful convictions.
Moran and her students will review forensic evidence to determine what it means, determine if there are flaws in the work, or if the evidence was properly interpreted. "Only somebody who knows the strengths and the limitations of the forensic evidence can really comment on that," Moran explains. Identifying what questions were not asked in the original investigation, and what questions can be answered now, could lead to evidence identifying the actual perpetrators.
Moran was inspired to start an interdisciplinary Innocence Project in 2018 after reading the book Just Mercy, by Bryan Stevenson, about the injustices in the criminal justice system. Moran connected with her Rutgers colleagues, and – through two Rutgers–Camden Provost's Strategic Funding grants – the group hired Rutgers students to conduct research on innocence organizations at other universities, evidence retention policies in New Jersey, and other topics. Cohen, Friedman, Moran, Plummer, and Jane Siegel, the founding group members, also formed an advisory committee of stakeholders throughout the state, including people who have been imprisoned and later exonerated. "We knew we needed the voices of people who have lived through this experience, and their wisdom will continue to guide us," says Friedman. Barry Scheck, co-founder of the national Innocence Project, is also a member.
"We all bring something different and we all see separate issues within this larger problem of wrongful conviction, so we are all part of the puzzle," says Moran. "The criminal justice system is by its very nature interdisciplinary. The law enforcement, the scientists, the lawyers, are all working together. You can't really answer challenges in a multidisciplinary system without a multidisciplinary approach."
By analyzing data about wrongly convicted people, Rutgers‒Camden criminal justice researchers will seek to understand how and why this miscarriage of justice happens. The researchers hope to use their findings to support efforts to reform the criminal justice system and prevent future injustices.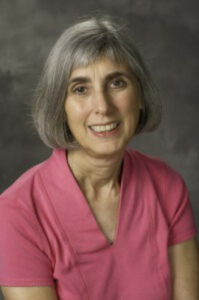 "There are areas that we ought to be looking for, patterns that can be discerned in cases where there is wrongful conviction, and patterns that we might be able to point to, and point out where there might be room for improvement," says Jane Siegel, a Rutgers‒Camden professor of criminal justice.
While the assistance by the New Jersey Innocence Project will ease some of the challenges the wrongly convicted face in reconstructing their lives, Siegel says it can't make up for missing out on major life events.
"There is no way to give them back the life that they lost," says the Rutgers–Camden scholar. "The family they didn't create; the education they didn't get; the work history they didn't build; the effect of their incarceration on their families and their communities."