Rutgers‒Camden celebrates the inauguration of Rutgers President Jonathan Holloway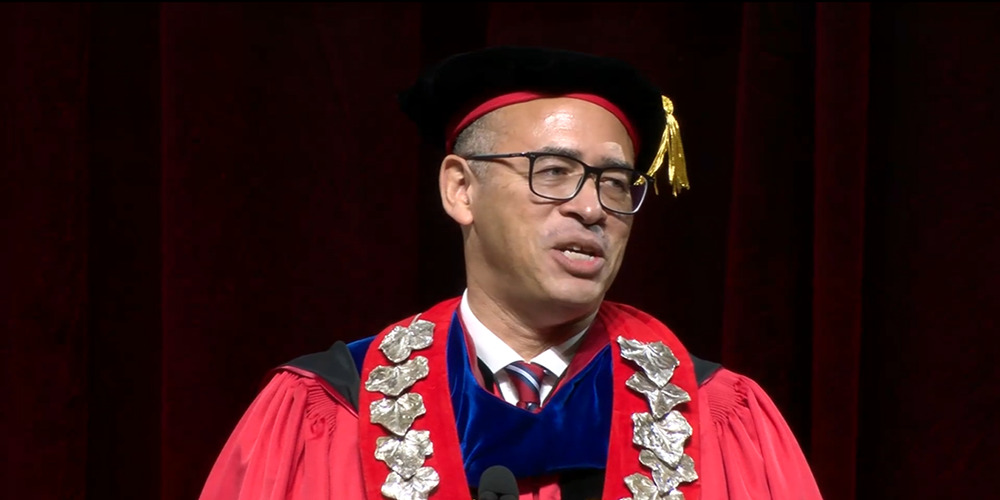 Rutgers‒Camden students, faculty and staff gathered at the Campus Center to join the festivities virtually as Jonathan Scott Holloway was installed as the 21st president of Rutgers, The State University of New Jersey.
At a watch party in the Multi-Purpose Room on the Rutgers‒Camden campus, 50 attendees played Rutgers-themed games and got a chance to win Rutgers swag or a kite+key, Rutgers Tech Store gift card by playing Rutgers inauguration bingo.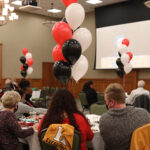 At 2 p.m., the crowd watched the livestream of the inauguration ceremony at Jersey Mike's Arena in Piscataway, New Jersey.
The installation of President Holloway initiated a yearlong "Rutgers: This is What Excellence Looks Like" series of events highlighting the qualities that make Rutgers University a world-class institution for education and research.
Nyeema Watson, Rutgers‒Camden vice chancellor for diversity, inclusion and civic engagement, was among the ceremony's speakers who shared an example of what Rutgers excellence looks like. A Camden native and one of 11 children in her family, the Rutgers–Camden alum shared the importance of education in her family.
"I see excellence in the shining faces and in the enthusiasm of all of our students, predominantly first generation students, many who are historically underrepresented," said Watson. "But all are bright, ambitious and eager to lead. For Rutgers, access is excellence."
Among those watching from Rutgers‒Camden, Rohit Ballae, a master's student in criminal justice from India who has been at Rutgers for just a few months, says he's looking forward to seeing how President Holloway leads the university.
Holloway took office on July 1, 2020, but his inauguration was delayed until now, due to the pandemic.