Pay it Forward: Rutgers–Camden and local researchers land $1.5 million grant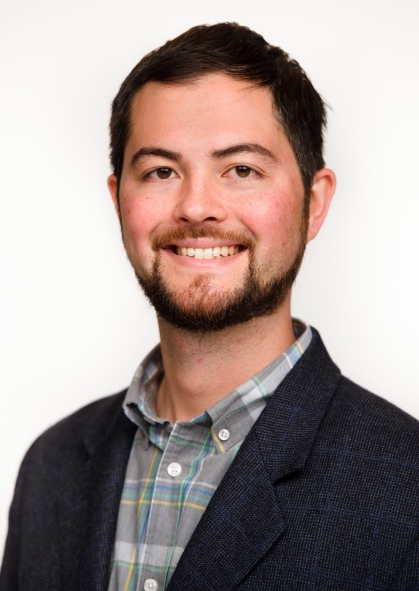 Efforts to reform the criminal justice system will get a long overdue look at fees and fines, thanks to a groundbreaking project bringing together Rutgers University–Camden and Drexel University researchers. The project is supported by a $1.5 million grant from Arnold Ventures and $45,000 from the City of Philadelphia.
Nathan Link, an assistant professor of criminal justice at Rutgers–Camden, and Jordan Hyatt, a criminology professor at Drexel University, will rigorously study how addressing the financial hurdles stemming from criminal fees and debts benefits the lives of individuals being processed through a key criminal diversion program in Philadelphia. The program works by enabling individuals who are able to complete the program successfully, including paying associated fees, to have their charges expunged. "As a result, the program is intended to reduce the stigma and other ways that a criminal record can disfigure someone's life," said Link, the co-principal investigator on the project.
Rutgers University–Camden Chancellor Antonio D. Tillis applauded the project for addressing an issue that has far-reaching societal implications. "Financial justice goes hand-in-hand with social and racial justice," said Chancellor Tillis. "This is an issue that has long needed to be studied."
Link explained that court fees pose a significant hurdle for many people; they struggle to complete the program and therefore do not reap the benefits. "They will continue to have their arrests and charges on their criminal record," he said. "This can affect a range of future outcomes, including job prospects and the ability to support a family."
The main focus of the study will thus examine how criminal fees impact an individual's chances of completing the diversion program, gaining employment and reducing recidivism – meaning people are less likely to commit additional crimes – among other measures. A subanalysis will further break down these findings along racial and other demographics, while other elements of the project will examine how court fees influence emerging adult populations and whether they have disparate impacts across neighborhoods.
Benedetto Piccoli, vice chancellor for research at Rutgers University–Camden, noted that the project is emblematic of the significant research that will be celebrated throughout Rutgers Research Month. "The project of Link and Hyatt is a perfect example of publicly engaged scholarship we are proud of," said Piccoli. "The rigorous scientific methods are combined with high societal impact."
Link and Hyatt, the principal investigator, are now seeking to work with policymakers and legislators in New Jersey and Pennsylvania. Their ultimate goal is to create a strong evidence base for reform efforts in this realm. "Our hope is that this study will inform policy on a state as well as national level," said Link. "We have the ability to produce very strong findings that push the needle forward on some of these social and racial justice issues."
This "dream project," said Link, is the implementation of the researchers' earlier work examining how probation and parole fines and fees operate, and how these financial sanctions affect individuals' prospects of success. "It will be the first interventional project of its kind within a large city," he said. "Just as importantly, it is one of the most scientific studies on this critical subject to date."
He further explained that, when recently incarcerated people attempt to integrate back into society, they often need to fulfill an array of new financial obligations – monthly community supervision, electronic monitoring, and mandatory drug screening fees, among others – or risk being sent back to jail on technical violations. "This feeds a massive system of 'back-end sentencing' in America," he said. "It's easy to get tripped up and sent back to jail for these minor infractions. So, just how much good are we doing these individuals and how safe are we making our communities by sending them away for these minor violations?"
The Rutgers–Camden researcher added that, although the ultimate purpose of the project is to influence policy, in a very real way, they will already be impacting people's lives. "This grant will address the financial hurdles for many people in Philadelphia who may not have much money," he said. "That alone makes this project impactful in a way that my past work hasn't."