Latest News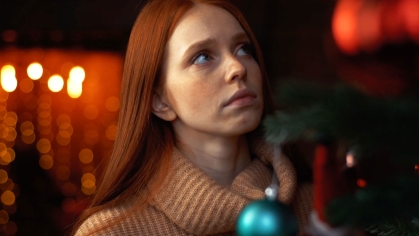 Kristen August, associate professor in the Departments of Psychology and Health Sciences at Rutgers–Camden and Daniel Lee, director of the Rutgers–Camden Wellness Center, share strategies for managing mental health over the holiday season.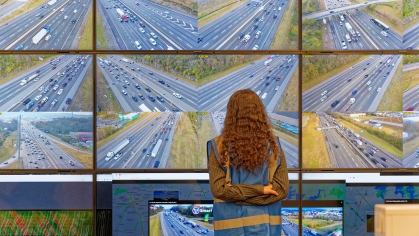 The world's largest open-track traffic experiment is being conducted by the CIRCLES Consortium – comprised of Benedetto Piccoli, vice chancellor for research and the Joseph and Loretta Lopez Chair of Mathematics, along with several researchers nationwide – are testing 100 AI-equipped vehicles to mitigate human-caused traffic jams.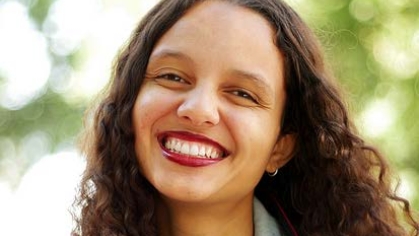 Thursday, December 08, 2022, 12:45 p.m.-1:45 p.m. | Campus Center
By the Numbers
From our purposefully small class sizes to our vast financial aid opportunities, we are committed to making life-changing higher education accessible to as many people as possible.
Graduates Are Employed or in a Graduate Program Within 6 Months
Students Receive Financial Aid
Academics
With 38 undergraduate majors and 29 graduate programs, Rutgers–Camden offers a personalized path to a rewarding career, while renowned faculty help lead the way. As a student, you'll collaborate across disciplines to form meaningful connections, amplify your strengths and engage in learning that's informed by real-world challenges.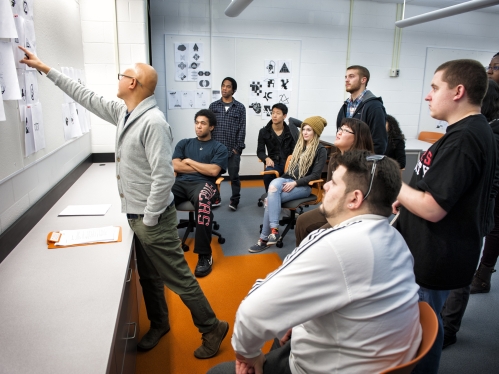 Research
As a leading R2 research institution, our students have an unprecedented opportunity for hands-on research. Because we are a small, engaged community, students are participating in cutting-edge faculty research from as early as their sophomore year.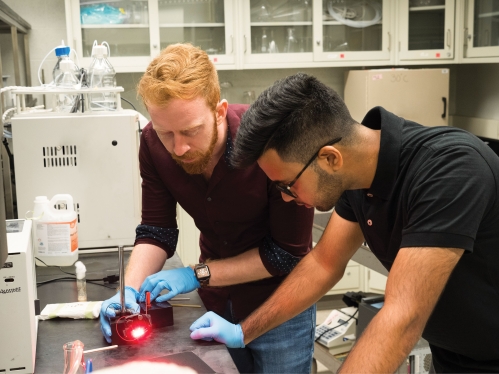 Admissions & Aid
Pursuing a degree is one of the best investments you can make for yourself and your future. We keep our high-quality education within reach through low tuition and generous assistance. Roughly 86 percent of our students receive some amount of financial aid.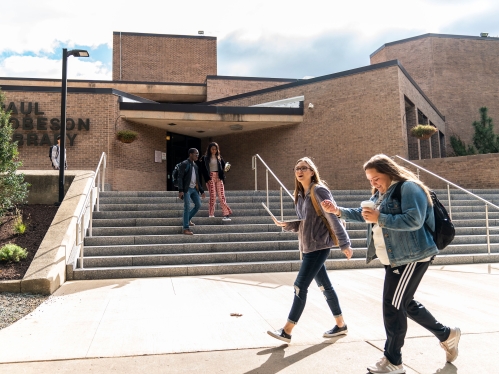 Student Experience
Our campus is the most intimate of all the Rutgers' campuses, and that creates a feeling of family that is echoed by every student who walks through our quad. Here, students gain not only applicable skills to advance their careers, but also lasting friendships and a supportive network.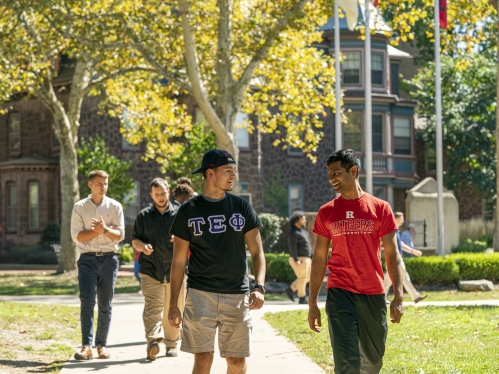 More Helpful Resources
We thrive because of the support of our world-class faculty and staff, talented alumni, and valuable community partners. Here are relevant resources to help you as a member of the Rutgers–Camden community.