Thomas S. Risch Named Vice Chancellor of Research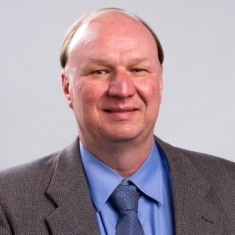 Rutgers University in Camden is pleased to announce that Thomas S. Risch has accepted the role of vice chancellor for research, effective June 12, 2023.
 
"I am delighted to welcome Dr. Risch to Rutgers–Camden," said Rutgers–Camden Chancellor Antonio D. Tillis "Our university has a longstanding reputation for academic excellence, pioneering research, and a commitment to faculty, staff, students, alumni, and community. At this pivotal moment, we need a leader who can provide vision and strategic direction to research initiatives across Rutgers–Camden's schools, departments, centers, and institutes. He is a leader who will champion research collaborations within Rutgers–Camden and across Rutgers."
 
Risch brings more than 20 years of higher education experience to Rutgers–Camden. He currently serves as vice provost for research and technology transfer at Arkansas State University (ASU)—a Carnegie R2 institution—where he is responsible for the strategy and implementation of a highly visible campaign to promote the growth of research funding and scholarly productivity. Also at ASU, he is executive director of the Arkansas Biosciences Institute, where he oversees research in various areas, including genomics, radioactive materials, and health sciences. 
 
Risch holds a doctoral degree in zoology from Auburn University, a master of science degree in wildlife management from Frostburg State University, and a bachelor of science degree in environmental studies from Stockton State College (now Stockton University). 
 
The selection of Risch as vice chancellor for research concludes an extensive national search chaired by Michael Palis, interim vice chancellor for research.
"I want to thank Dr. Palis and the entire search committee for finding an exceptional vice chancellor who will guide the continued growth and success of Rutgers–Camden's research endeavors," Chancellor Tillis said.