Sandra Richtermeyer Named Executive Vice Chancellor for Academic Affairs and Provost of Rutgers University in Camden
Rutgers University in Camden Chancellor Antonio D. Tillis is pleased to announce that Sandra Richtermeyer has accepted the role of executive vice chancellor for academic affairs and provost, effective June 14, 2023. 
 "I am delighted to welcome Dr. Sandra Richtermeyer to Rutgers University in Camden," Chancellor Tillis said. "Rutgers–Camden has a longstanding reputation for academic excellence, pioneering research, and a commitment to faculty, staff, students, alumni, and community. At this pivotal moment, we need a leader who can build upon that reputation and embrace a new vision for higher education dedicated to continual educational access, public service, diversity, equity, and inclusion. Dr. Richtermeyer is that leader."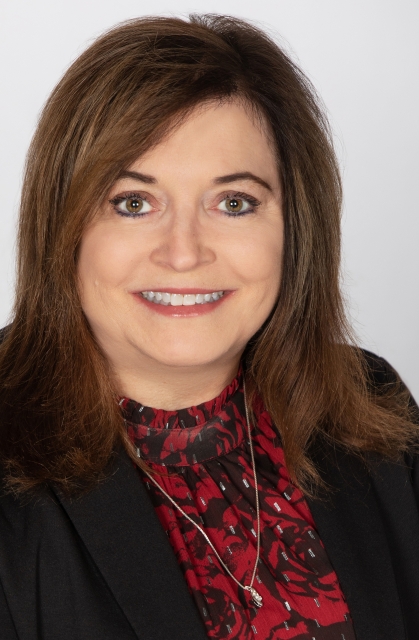 Richtermeyer brings more than 25 years of higher education experience and more than 12 years in academic leadership to her new role. In the position, she will oversee the development and implementation of academic programs, ensuring the quality and growth of Rutgers–Camden's academic enterprise. She will serve as the top advisor to the Chancellor on academic matters and work in conjunction with the deans to enhance the academic and research reputations of Rutgers–Camden. 
Prior to joining Rutgers–Camden, Richtermeyer served as the dean of the Manning School of Business at the University of Massachusetts Lowell for the last six years. As dean, she was responsible for one of the nation's leading business schools, with more than 2,500 undergraduates, 1,500 graduate students, and 77 faculty members. During her six-year tenure, she increased the school's enrollment and graduation rates while elevating awareness and participation in diversity and inclusion initiatives among faculty, staff, and students.  
"I am honored and excited to work with Chancellor Tillis and the Rutgers–Camden community," Richtermeyer said. "The university's focus on research, academic excellence, and community engagement is an excellent fit based on how I have chosen to focus my life's work. As a first-generation college student, I am inspired by the university's commitment to educational access and serving diverse populations." 
Richtermeyer holds a Ph.D. in accounting and an M.B.A. from the University of Colorado, an M.S. in information systems from the University of Colorado Denver, and a B.S. in management information systems and accounting from the University of Wyoming. Her selection concludes an extensive national search co-chaired by Donna Nickitas, interim provost and executive vice chancellor, and Jimmy Jung, senior vice chancellor. 
"I would like to extend my gratitude to Drs. Nickitas and Jung and the members of the search committee for finding an exceptional provost to join in charting the course for Rutgers–Camden's future," Chancellor Tillis said. "This was an inclusive search that gave every member of our campus community the opportunity to make their voices heard. I am thrilled with the result, and I look forward to the leadership Dr. Richtermeyer will bring to our community."