Rutgers‒Camden is designated as a Minority Serving Institution to receive federal education grants to expand educational opportunities for low-income and minority students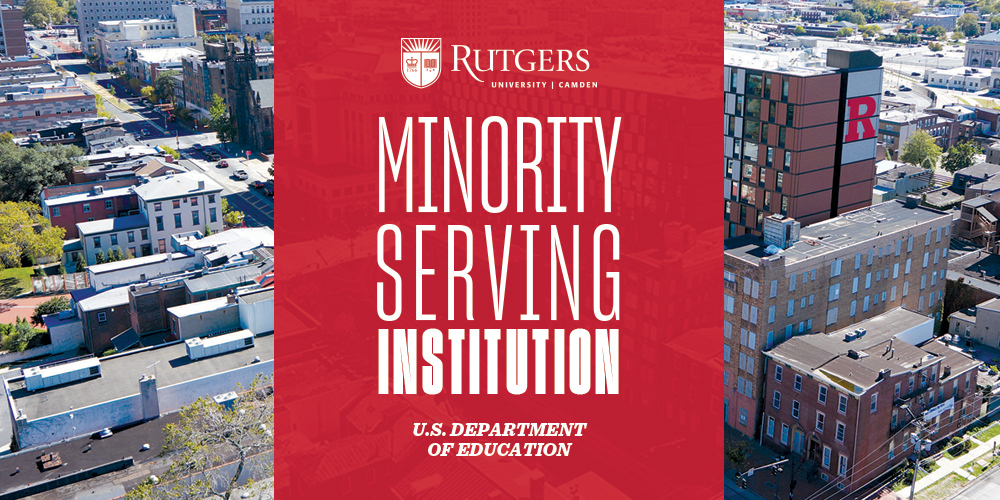 Rutgers University‒Camden has been named a Minority Serving Institution (MSI) by the Department of Education under Titles III and V of the Higher Education Act.
The designation – given to institutions where 50 percent of undergraduates are minority students – ensures increased access to higher education for low-income and minority students.
Under the MSI designation, the university will receive federal education grants that aim to assist institutions with building infrastructure, expanding academic programs and developing resources to improve the success of the most disadvantaged students.
The Title III program will provide funding to Rutgers‒Camden for initiatives such as grants, work-study and academic success programs in order to help students advance to core courses and complete their academic degrees.
Under Title V, Rutgers‒Camden will receive grants to assist in expanding educational opportunities for Hispanic students, faculty development and enhancing academic offerings, such as upgrading scientific or lab equipment, and improving instructional facilities.
"The Minority Serving Institution designation will allow the university to augment services on our campus in the coming years to offer more opportunities for students to succeed in college and in their future career endeavors," says Rutgers–Camden Chancellor Antonio D. Tillis.