Nikole Hannah-Jones, the Pulitzer Prize-winning creator of The New York Times' groundbreaking 1619 Project, and Judith M. Persichilli, commissioner of the New Jersey Department of Health who helped lead the state's pandemic response, will receive honorary degrees from Rutgers University–Camden during commencement ceremonies on Tuesday, May 17, and Wednesday, May 18.
The honorary degree presentations will be part of five ceremonies over two days at the Waterfront Music Pavilion that will celebrate more than 2,000 Rutgers–Camden graduates. "Commencement is always a joyous time, but especially this year, which marks the first traditional in-person commencement ceremony for graduates since 2019," said Rutgers–Camden Chancellor Antonio D. Tillis. "The Class of 2022 endured the full impact of the pandemic during their studies, but they persevered to come through with flying colors. I could not be prouder of this outstanding group of graduates for all they have accomplished."
The Rutgers University Board of Governors announced the honorary degrees for Hannah-Jones and Persichilli in February 2020, but due to COVID-19 forcing two years of commencement ceremonies to be held online, the presentation of the degrees was postponed until this May. Hannah-Jones will receive an honorary doctor of letters degree at the Rutgers University–Camden College of Arts and Sciences, The Graduate School, and University College ceremony at 6:30 p.m. Tuesday, May 17. Persichilli will receive an honorary doctor of science degree at the Rutgers School of Nursing–Camden ceremony at 9 a.m. Wednesday, May 18.
"Rutgers-Camden is delighted to present honorary degrees to these two influential advocates," Chancellor Tillis said. "Nikole Hannah-Jones' 1619 Project is groundbreaking work that influences how we view our national history and the role of slavery in the founding of our nation. Judith Persichilli's service in caring for and championing access to much-needed health care has strengthened the state's health care system."
Hannah-Jones, a staff writer at The New York Times Magazine, has spent her career investigating racial inequality and injustice. Her 1619 Project, originally published in 2019 as a special issue of the magazine, reframes United States history through the lens of slavery. She was awarded a Pulitzer Prize for her introductory essay. Her book, The 1619 Project: A New Origin Story, is a bestseller that expands upon that first initiative. She earned the MacArthur Fellowship, known as the Genius grant, a Peabody Award, two George Polk Awards, and three National Magazine Awards for her reporting. Hannah-Jones serves as the Knight Chair of Race and Journalism at Howard University, where she founded the Center for Journalism and Democracy.
Persichilli, who earned a bachelor of science in nursing degree from Rutgers in 1976, has a distinguished career in nursing, hospital administration, and public health. As commissioner of the New Jersey Department of Health, she spearheaded the state's response to the COVID-19 pandemic, appearing alongside Gov. Phil Murphy for COVID-19 updates to share important information about health and safety issues.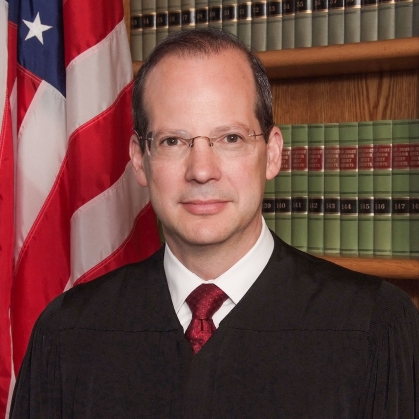 New Jersey Supreme Court Chief Justice Stuart Rabner will be the keynote speaker at the Rutgers Law in Camden commencement ceremony at noon, Wednesday, May 18.
At 4 p.m. that afternoon, the School of Business-Camden ceremony will feature keynote speaker Toni Pergolin, president and CEO of Bancroft, a regional nonprofit that provides services for people with intellectual and developmental disabilities, autism, and those in need of neurological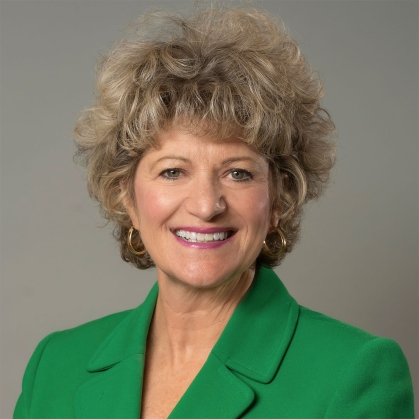 The first event of this two-day series of celebrations will be the Rutgers Rites of Passage ceremony, a pre-commencement event to honor Black and Latinx-identified students who have completed an undergraduate or graduate degree at Rutgers–Camden. Scheduled for 10 a.m. Tuesday, May 17, Rutgers-Camden, the event is expected to include more than 200 students who will joined by family and alumni. It will be the inaugural iteration of the program on the Rutgers–Camden campus.
"Rutgers-Camden has a diverse student body that makes up our beloved campus community," said Naima Hall, Rutgers–Camden's director of diversity, equity, and inclusion. "With our growing number of underrepresented minority students, now is the opportune time for Rutgers-Camden to build sustainable structures that foster a sense of belonging and ensure that our students are not only recognized and represented, but valued, visible, and honored."
Tickets for the College of Arts and Sciences, The Graduate School, and University College ceremony at 6:30 p.m. Tuesday, May 17, are limited to graduates, their friends, and family and invited guests.
More information about Commencement 2022 at Rutgers University–Camden.