Enlightening summer fellowship in Washington, D.C., for Rutgers Law in Camden student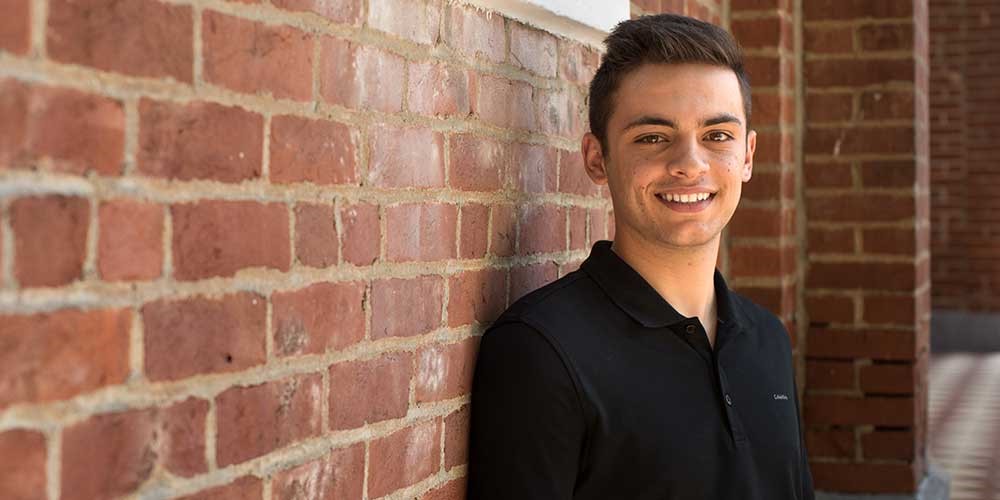 Anthony Papageorgio
Anthony Papageorgiou is starting his second year at Rutgers Law School in Camden with a new perspective on his future career in law after a summer fellowship in Washington, D.C., exploring topics in law, economics, and public policy.
The Rutgers–Camden student participated in the Fund for American Studies summer law fellowship program, which delves into issues of constitutional interpretation, limited government, and free enterprise.
Papageorgiou, the president of the Federalist Society chapter at Rutgers Law School in Camden, attended guest lectures and panel discussions including sessions on law and policy. The speakers included Judge Douglas Ginsburg of the U.S. Court of Appeals and Allen Dickerson, commissioner of the Federal Elections Commission.
Hearing the judges discuss constitutional and statutory interpretation gave Papageorgiou important insight into how decisions are made.
"To understand the thought process of judges when they dissect statutes and constitutional provisions is a valuable skill that transfers well into both law school and professional environments," says Papageorgiou, a Bethlehem, Pa., native.
The nine-week immersive program included a two-credit course on Constitutional Originalism at George Mason University, career development workshops, and networking opportunities. The 28 fellows attended events on Capitol Hill, toured the Supreme Court building, and enjoyed many of the popular attractions in the nation's capital.
"The connections I have gained from this experience are invaluable when it comes to career development and overall job prospects," says Papageorgiou.
During Papageorgiou's entire first year of law school, he took classes remotely due to the pandemic, so the fellowship held special meaning as his first in-person legal education experience.
"I'm looking forward to in-person classes so I can meet my classmates and develop a better connection with my professors," says Papageorgiou.
A graduate of California University of Pennsylvania with an undergraduate degree in criminal justice, two master's degrees in criminology and dispute resolution, and a doctorate in criminal justice, Papageorgiou is interested in pursuing a career in criminal or tort law, but thanks to the fellowship, he also is contemplating law and public policy work.