To the Campus Community: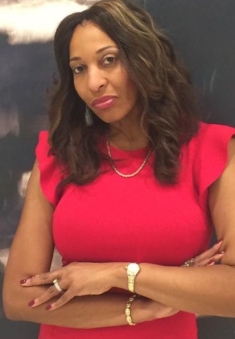 During my first 100 days as chancellor of this amazing institution, one of my greatest pleasures has been learning about the multitude of programs and people whose achievements define every aspect of the Rutgers University–Camden experience.
Sharing our story is essential to strengthening awareness about the innovations that make Rutgers University–Camden great. The recent departure of the director of campus marketing has provided an opportunity to rethink that position and to develop a new approach to this vital task.
I am pleased to report that Toni Mooney Smith will join our campus as the inaugural vice chancellor for marketing and communications on Monday, Oct. 18. In this new leadership role, Toni will integrate our talented communications and marketing teams into one unit that will work with the entire campus to heighten awareness of the Rutgers–Camden brand while elevating the integrity of that brand, increasing our exposure in national media outlets, adding momentum to our rise in the national rankings, and applying strategic direction to our social media presence. These efforts are crucial to our ability to attract top students, faculty, and staff, while engaging with donors and alumni, to increase our national profile.
Toni brings to this role a wealth of talent in helping institutions achieve their marketing and communications goals. She most recently served as executive director of marketing and communications for the College of Liberal Arts and Social Sciences at the University of Houston, where she strengthened and protected the college's brand, generated compelling media coverage of the school, built a web marketing strategy that successfully employed search engine optimization tactics, and edited an award-winning alumni magazine, among many other initiatives.
She also has served as interim director of marketing and communications for Advocate Christ Medical Center and Children's Hospital in Chicago, where she increased the visibility, brand loyalty, and market share of the health-care center. As vice president of marketing at The Firm 360 in Austin, TX, she provided Fortune 500 companies with high-level strategic marketing and public relations support.
Toni earned her master's degree in communication from Northwestern University and her bachelor's degree in communications from the University of Houston.
Please join me in welcoming Toni Mooney Smith to Rutgers–Camden, and in offering her our full and enthusiastic support.
Antonio D. Tillis, Ph.D.
Chancellor
Rutgers University in Camden