The Office of Scholar Development and Fellowship Advising Staff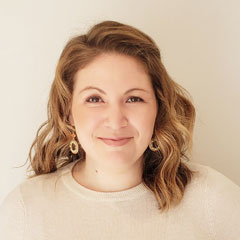 Laura Collins – OSDFA Director
Laura Collins is the Founding Director of the Office of Scholar Development and Fellowship Advising Ms. Collins brings more than 13 years professional advising experience to her role, including 6 years of dedicated Fellowship advising experience. Prior to establishing OSDFA, Ms. Collins was Assistant Dean and Associate Director for the Honors College at Rutgers – Camden. In her personal and professional roles, Ms. Collins is invested in exploring issues of access and equity and uplifting and amplifying the voices others.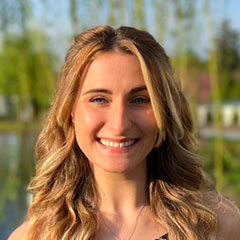 Polina Poliakova -  Graduate Research and Advising Assistant
Polina is an international student in her 2nd year of the Psychology Master's program at Rutgers University, Camden. Polina Previously completed her B.A. Majoring in Psychology from Rutgers University, New Brunswick. 
Contact Us
All students are encouraged to fill out the interest form which will provide us with the information needed to assist.
LOCATION:
235 Armitage Hall
311 N. Fifth Street
Camden, NJ 08102
PHONE: (856) 225-2584
EMAIL: laura.collins@rutgers.edu