Esteemed Higher Education Leader and Scholar Named Dean of Faculty of Arts and Sciences
John Griffin will lead Rutgers–Camden's largest academic unit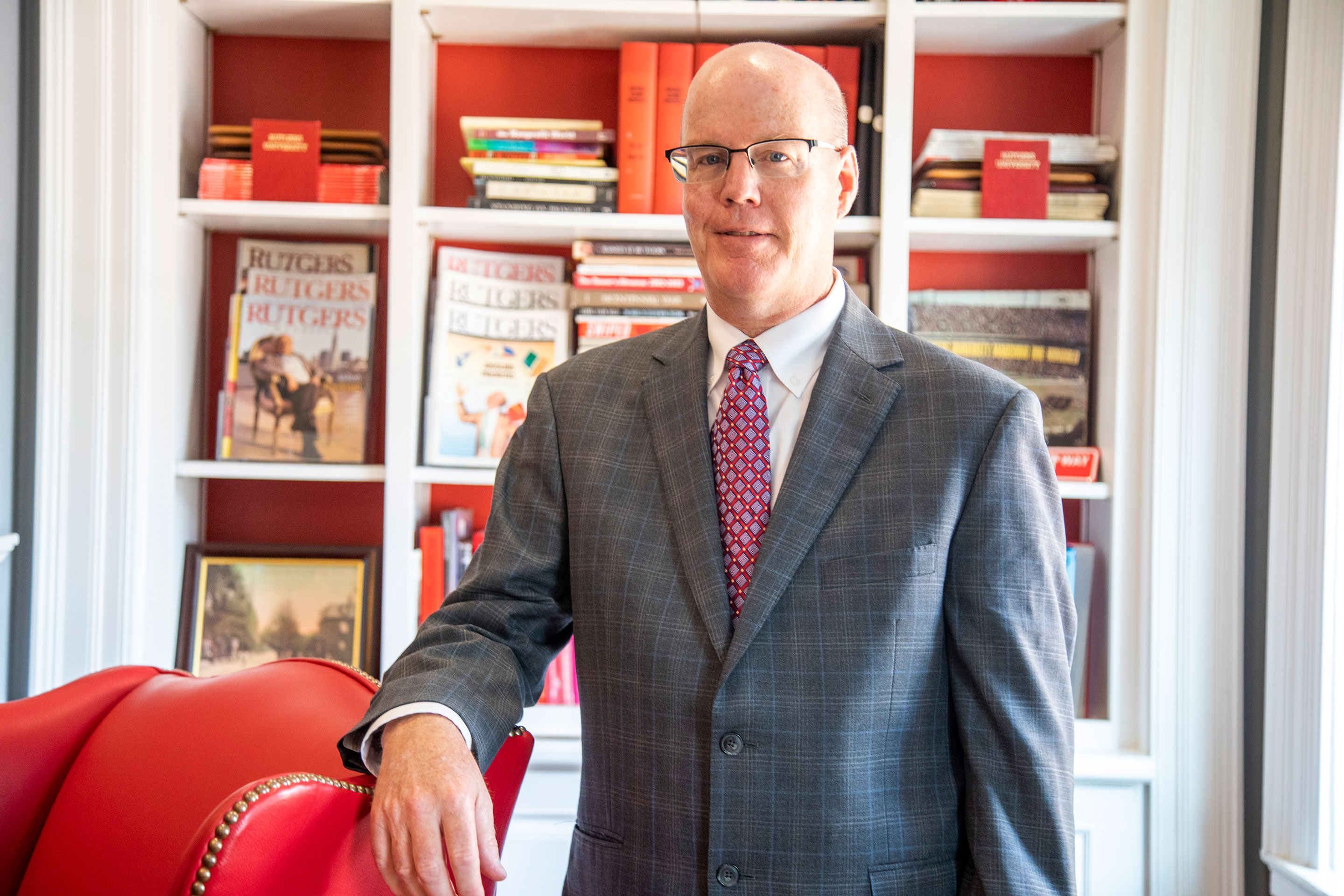 The appointment of John Griffin, Ph.D., an esteemed higher education leader and scholar, as the dean of the Rutgers–Camden Faculty of Arts and Sciences, has been announced by Rutgers University–Camden Chancellor Antonio D. Tillis.
The appointment becomes effective on July 1, 2022. As dean, Griffin will lead the growth of Rutgers University–Camden's largest academic unit, which enrolls 2,462 undergraduate and 561 graduate students in 25 bachelor's degree-granting programs and in 24 master's and Ph.D. programs.
Griffin currently is the senior associate provost at Clemson University, where he is also a professor of biology. As a member of Clemson's leadership team, Griffin played a collaborative role in the development and implementation of the ClemsonForward strategic plan, which includes several key initiatives focused on increasing diversity and inclusion across the campus. He also spearheaded initiatives that led to the reclassification of the university from Carnegie R-2 to R-1, while reaffirming the university's commitment to academic excellence and community engagement.
Griffin brings to his new role a strong belief in the power of the liberal arts and sciences as the foundational center of a university and the student experience.
"It is with a liberal arts foundation that leaders emerge and new ways of thinking are created," Griffin said. "I believe my experience and commitment to shared governance, diversity and inclusion will strengthen the University community and promote student success. An interdisciplinary approach to scholarship and research is also at the center of what I will bring to the Faculty of Arts and Sciences and Rutgers University–Camden."
Chancellor Tillis lauded Griffin as a transformative educator who shares in the university's steadfast commitment to experiential learning, community connections, and faculty engagement and development.
"Dr. Griffin arrives at Rutgers–Camden at an integral moment in our university's history," Chancellor Tillis said. "We are excited about the burgeoning initiatives that will propel Rutgers–Camden toward fulfilling its core mission and values, and look forward to the leadership that Dr. Griffin will bring to those efforts."
At Clemson, where Griffin also served as dean of undergraduate studies, he supervised the nationally recognized Bridge to Clemson Program. He worked with department chairs in the development of curricular pathways that support transfer-student success and access to accelerated degree programs, both internally and with external institutional partners. He also led the creation of the Clemson Summer Start Program, which provides new students the opportunity to enroll early and make progress towards graduation by completing a challenging academic experience during the summer before their first year. Moreover, Griffin worked with partners across the university to create holistic programs that support the full development of students as individuals and community members. These and other efforts resulted in Clemson's strongest-ever first- to second-year retention rate of 93.6% and six-year graduation rate of 84.9%.
Griffin also strived to increase student access and diversity, while creating an environment of inclusive excellence. He participated in the hiring of Clemson's first chief diversity officer, worked to promote more diversity across the faculty and staff, and led several retention initiatives focused on students of diverse backgrounds. He was also a member of the leadership team for the first Men of Color Summit and served on the President's Social Justice and Equity Task Force, and recently led campus-wide conversations on social-justice issues.
A member of the academy since 1993, Griffin formerly served as a fellow at Harvard Medical School and Harvard College. He served on the faculties of several universities and, during a 16-year tenure at William & Mary, was the founding director of the interdisciplinary neuroscience program, divisional dean of natural and social sciences, and dean of undergraduate studies. He also developed greater access through transfer-student support and by teaching a first-year seminar designed to support and develop the scientific interests of students from underrepresented backgrounds.
Griffin earned a bachelor's degree in biology from the University of North Carolina Wilmington in 1988. He earned a master's degree in physiology in 1991 and a doctoral degree in physiology in 1993, both from The Ohio State University.
The Faculty of Arts and Sciences at Rutgers University–Camden has 191 faculty who teach a wide range of topics spanning the natural sciences, social sciences, humanities, and arts. The academic unit is home to the first childhood studies Ph.D. program in the United States, a cutting-edge computational and integrative biology program that is establishing the next generation of computer imaging to solve complex health matters, a Digital Studies Center that delivers a multidisciplinary approach to exploring the impact of technology upon society, and much more.
Rutgers University–Camden arts and sciences faculty attract millions of dollars in highly competitive federal research funding every year from such agencies as the National Science Foundation, the National Institutes of Health, and the U.S. Department of Justice. The school provides students with a portfolio of learning experiences, including international study, the opportunity to create original research, and internships at multinational and local organizations.