Camden Native, Ph.D. Student, and Award-Winning Educator Returns Home to Create Positive Learning Spaces for Children
Elaysel Germán had already made her mark.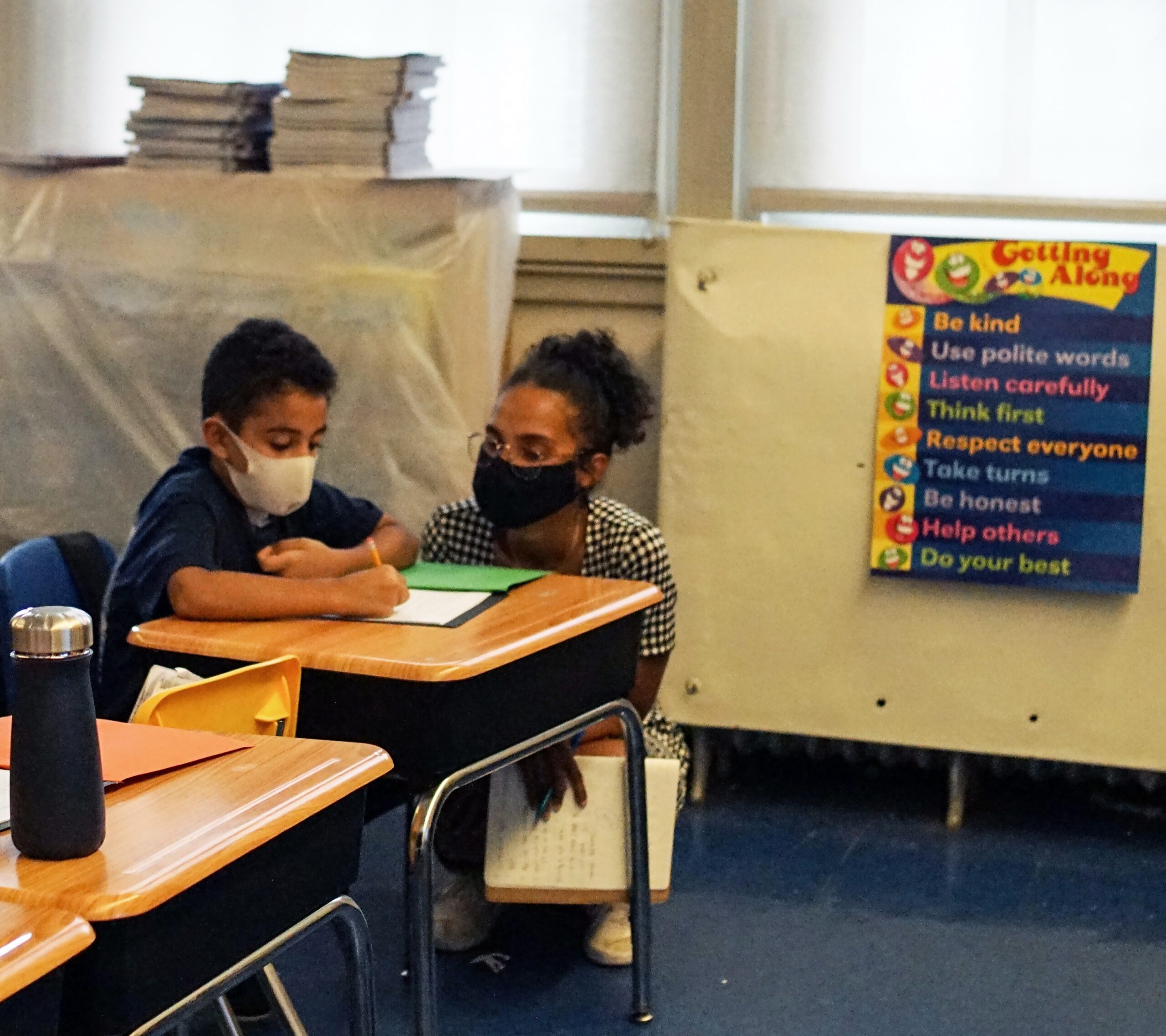 For the past several years, the Rutgers University–Camden doctoral student had served as an award-winning educator in New York City, designing and implementing culturally sustaining literacy programs with books that reflect New York's diverse population.
"What I wanted to do from the beginning of my career was to create safe spaces that centered my students' identities and their experiences, so that they can critically engage with their lives and the world around them," says the Ph.D. student in childhood studies, who was named to the International Literacy Association's "30 under 30" in 2019.
While the project was fruitful and personally rewarding, Germán says, it raised more questions about the social and academic inequities that students face, which required newer ways of thinking about solutions.
She sought the answers to those questions in the one-of-a-kind childhood studies program at Rutgers–Camden. The program was a perfect fit, enabling the Camden native's personal and professional journey to come full circle since the days when, as a young student, she struggled with some of the same issues that she is now addressing.
"I wanted to come back and do that sort of work in Camden," she says. "I wanted to see what that felt like and meant, and what has and hasn't changed since I was a student."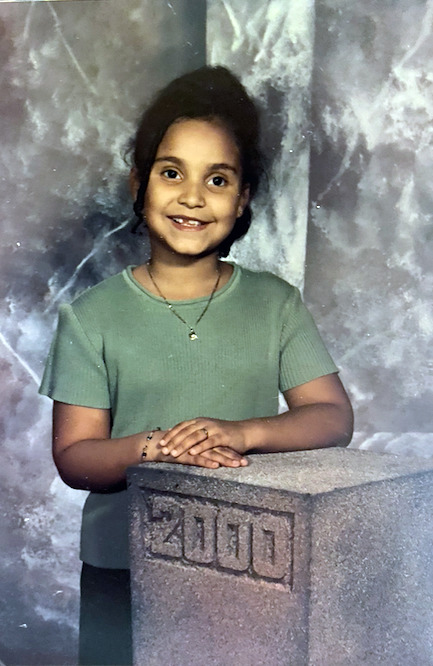 Germán recalls that understanding her path to success began at 10 years old when her family bought a home in Camden's Cramer Hill neighborhood through the nonprofit St. Joseph's Carpenter Society. Prior to that, she says, her family had moved frequently, living in the Bronx, Manhattan, and the Dominican Republic, where her family is from originally. They then had a stable home they could call their own.
"It meant so much," she says. "It was my community and I was finally able to set roots down."
Among her parents' top priorities, she continues, was that she and her brothers earn a quality education, which they saw as the key to freedom, success, and a different life than what they had known. Consequently, her parents took the risk of enrolling the children in a neighboring, predominantly white middle-class school district.
"It was a major risk, but it was driven by their fear of the structural and material violence that made Camden schools unsafe, and the desire for us to have access to more learning resources," she says.
However, says Germán, this education came at a cost; she and her brothers "couldn't show up" as their full selves. Besides harboring a big secret, they resisted assimilation in this new learning space.
"I didn't speak correctly for the teachers, my name was too difficult to pronounce, my hair was unruly; so many parts of myself weren't acceptable in these spaces," she says. "It wasn't a socially and emotionally safe space for me to show up authentically."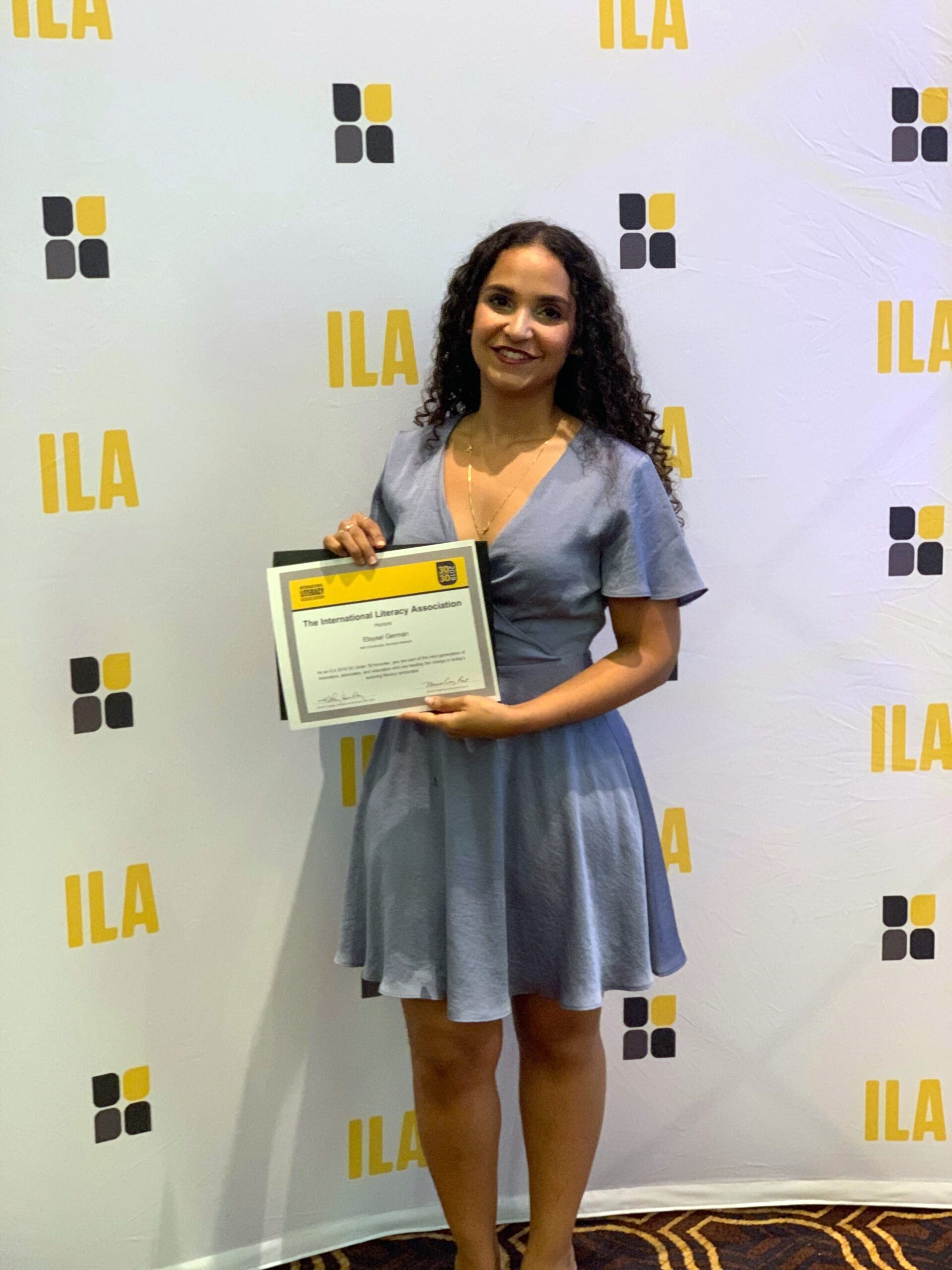 In spite of these challenges, Germán succeeded in the classroom and chose to attend Rutgers University–New Brunswick. She soon enrolled in Douglass Residential College, where her professors encouraged her – for the first time in her life – to center her identity and experiences in order to bring the research and theory that she was studying to life.
"That combination of being able to show up as my full self, but also think about myself in the context of the structures of our country and our world, felt very caring," she says. "It felt like love and empowerment. I immediately knew that this is what I had been missing."
Just as importantly, Germán says, she knew then that she wanted to create these same kinds of educational settings for her students.
Upon graduating, Germán began her career as a K-3 elementary school teacher in Miami and later New York City. She quickly realized, however, that there were many structural barriers to carrying out her plans in a formal classroom setting. She thus refocused her efforts on after-school programs through the NIA Community Services Network's Ready Readers initiative.
In that role, she managed eight literacy enrichment programs in "book deserts" in the city, with goals to support positive identity making and critical thinking skills of children in after-school programs. She also developed a culturally diverse and sustaining literacy curriculum with project-based activities that built and supported social-emotional skills.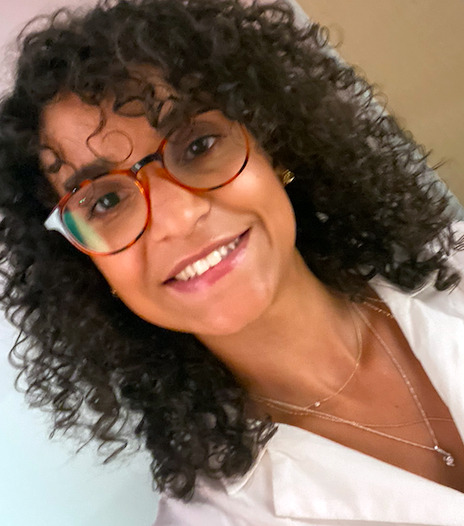 "The conversations went beyond 'Who do I want to be when I grow up?' to 'Who am I now and what am I going to do with that information?'" she says. "They also asked, 'What is my lineage and my history?' History is another exclusionary space, so we brought in stories that give a different perspective of history that centers Black and brown heroes, leaders, and creators."
Germán is now looking forward to asking bigger questions and forming new ways of thinking about these problems to create positive learning spaces in Camden.
"I want these learning spaces to provide care and healing, and education to be experienced as a practice of freedom," she says.
She applauds the multidisciplinary approach of Rutgers–Camden's childhood studies program for allowing scholars to explore the issues and barriers that children face from many different angles.
"Much like the lives of children are intersectional, this program responds in the same way," she says.
The most exciting part of her scholarship, she says, is the ability to disrupt current paradigms of learning back where it all began – in her hometown.
"My work is about community," she says. "I've been doing all of this advocacy and disruption in New York City spaces, but Camden was always in the back of my mind. I am ready to lend myself to this great mission of preserving Camden and shining a light on the rampant inequity that causes this city to have less than what it deserves. I'm right where I want to be."