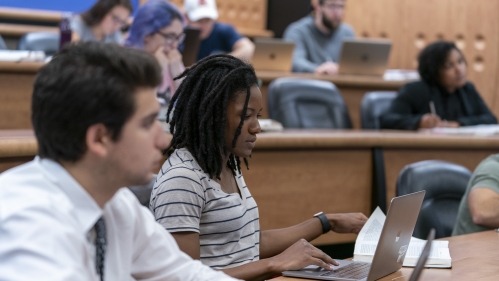 Civic Scholars Application
Rutgers–Camden Civic Scholars is a learning community of select students who make a substantial commitment to civic engagement in our host city and region. 
Civic Scholars Application
Rutgers-Camden Bonner Civic Scholars is a civic engagement community of students who demonstrate the potential to be leaders in public service and connecting Rutgers to communities beyond our campus.
By participating in both curricular and co-curricular civic engagement, Civic Scholars make impacts for individuals and communities in the City of Camden and the region while preparing themselves for lifelong professional and civic leadership. Moreover, civic engagement will play a critical role as we begin to recover from the impact of Covid-19 here at Rutgers-Camden and in the larger community of Camden. Through a 300-hour engagement commitment per year, the Civic Scholars partner with community organizations on a wide variety of social justice issues including: education and youth development; public health; hunger and homelessness; economic redevelopment; and environmental justice.
Rutgers-Camden's partnership with the Bonner Foundation provides Civic Scholars access to a national network providing opportunities to participate in regional and national conferences, seminars, and internships throughout the academic year and summer, allowing Civic Scholars to share their experiences with engaged students from around the country.
Applicants under consideration following review of the written application will be invited to participate in a campus interview. All full-time undergraduate students enrolled at Rutgers-Camden are eligible to apply for Civic Scholars. Preference will be given to first-year students.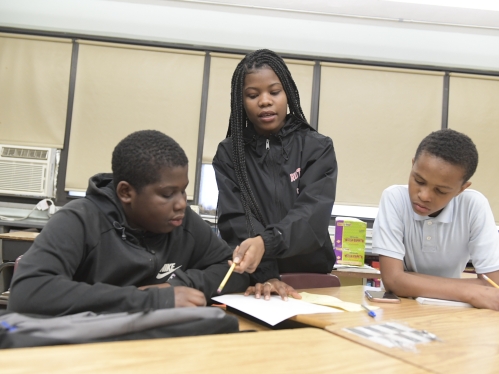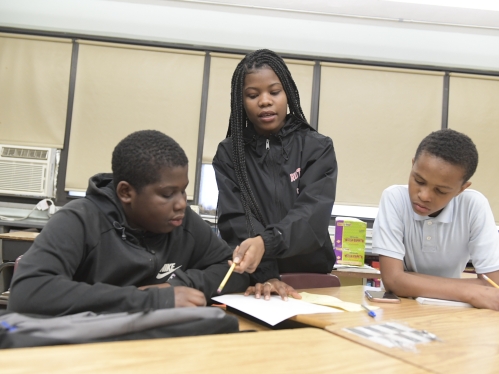 300-hour service commitment per year (which can include the summer months at each student's discretion) *
Regularly logging hours served in Web Based Reporting System
Participation in Civic Engagement and Social Change Certificate

Students will be required to take five courses: including foundational course "Making Social Change," three engaged civic learning courses, and a capstone course prior to graduation which will include presenting a final project based on your service experience. 

Monthly meetings and trainings, including the Civic Scholar orientation, which will take place in September.
Planning and participation in community events including the New Students Day of Service, MLK Day of Service, Rutgers Day
Optional conferences including Bonner Congress, CUMU, Inspire, and Summer Leadership Institute.

*This year we will require 200 hours.

$2,000 Academic Award with possibility for annual renewal
Working directly with nonprofit staff in dynamic community-based organizations
Personalized academic and professional advising
Developing invaluable professional skills and experience
Learning to apply your skills and talents to real social challenges
Connection to local and national civic-based internship opportunities
Building life-long professional and personal networks

Based on Rutgers University Guidance, this year students are allowed to work in person with their placement. That said, we understand that students may have specific circumstances that may lend to a combination of in-person and virtual, or completely virtual experience. We will work with students and partner organizations to determine the best fit for each student.

Like last year, this year we have lowered the number of hours to 200.
Contact Us
Please contact Simanti Lahiri, Program Coordinator for student civic engagement, if you have any questions or to request additional information.
Simanti Lahiri, PhD.
Program Coordinator of Student Civic Engagement
Rutgers-Camden
67 Penn Street
Camden, NJ 08102
simanti.lahiri@rutgers.edu