Local Impact,
Global Reach
Rutgers University–Camden Magazine
A Publication for Alumni, Friends & Supporters
Spring/Summer 2022 – Inaugural Digital Issue
Reflections
Here in Camden, new life has come to a campus that is once again buzzing with the excitement of students and faculty finally together again. As we look ahead to the joy of commencement and the warmer months of summer, we're bringing you inspiring stories of perseverance, connection, and discovery. These stories celebrate the incredible, life-changing impact that Rutgers–Camden makes right here in our beloved community and around the world.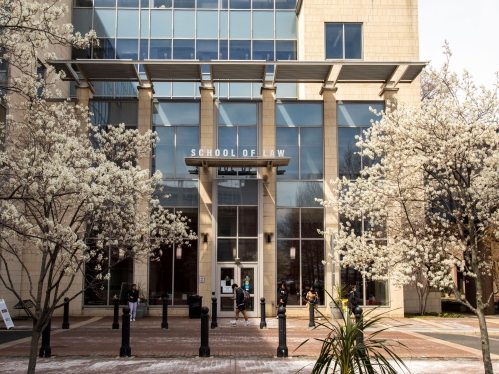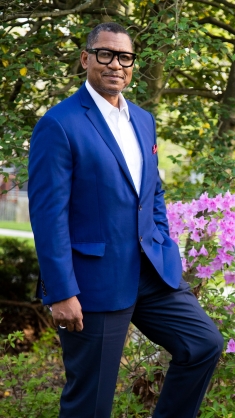 Message from the Chancellor
As I approach my first anniversary as chancellor of Rutgers University–Camden on July 1, I look back with deep pride over what we have been able to accomplish together. We have myriad reasons to celebrate our beloved community.
You will find numerous stories of celebration in this new, digital edition of Rutgers University–Camden Magazine that focuses on our university's "Local Impact, Global Reach." A rich menu of stories feature our extensive international outreach, including a 25th Learning Abroad trip to South Africa, which has hosted almost 1,600 students, faculty, and alumni on transformative journeys since launching in 1996, and a first-person account by Rutgers–Camden alumnus Edwin Smith who earned a degree here after being exiled from his native South Africa during the fight against apartheid. A story about the work of the Rutgers Institute for the Study of Global Racial Justice begins with Pulitzer Prize-winning poet Greg Pardlo, an associate professor of creative writing who is a co-director of the institute, doing significant work in Africa, but then transitions to the important work the institute is doing on campus and in Camden. Other international stories with global reach and local impact include an in-depth look at accomplished faculty experts analyzing the war in Ukraine, and the story of a couple who escaped Afghanistan under the Taliban to find a safe haven to continue their graduate and legal studies at Rutgers–Camden.
You will also find feature stories highlighting the great work we do in South Jersey, including a commitment to diversity and inclusion, supporting all of society through educating nurses in the Rutgers School of Nursing–Camden, outstanding work in the School of Business–Camden, and the story of a professor of public policy who is a national leader in the protection of voting rights. Alumni stories include a profile of Corrine Bradley-Powers, founder of an iconic soul food restaurant in Camden that won a James Beard America's Classics Award, and Lauren Bianco, a young woman who overcame great challenges to earn her degree at Rutgers–Camden and go onto a career of helping others.
These fantastic stories come together at the end of an academic year when we have been slowly emerging from a pandemic. The inspiring work and the people celebrated in this magazine demonstrate the resourcefulness and the resiliency that this campus has shown and continues to show in challenging times. I look forward to celebrating more anniversaries as chancellor of Rutgers–Camden, and I could not be prouder to be a part of this community.
Dr. Antonio D. Tillis
Chancellor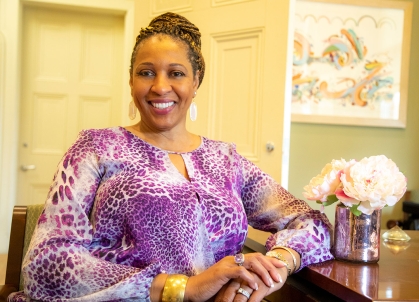 Message From the Publisher
The Office of Marketing and Communications has been working to develop exciting new projects and innovative content to celebrate the joy of learning and boundless creative energy across campus. Whether it's launching the Spring/Summer 2022  inaugural digital magazine, a new video series spotlighting the industrious, passionate individuals who strive every day to lift themselves higher, or a new podcast series that explores the life-changing impact of a Rutgers–Camden education, we bring you the news.
We are always seeking new ways to tell the amazing stories of our students, faculty, staff, and community. In the coming weeks, we will launch the new Rutgers–Camden website, rebuilt from the ground up to incorporate cutting-edge design and usability features. Our new digital platforms will be the most dynamic and user-friendly innovations we've ever used. 
Stay tuned for more exciting news in the months ahead!
Toni Mooney Smith, MSC
Inaugural Vice Chancellor of Marketing and Communications
Chancellor's Cabinet Takes Campus to New Heights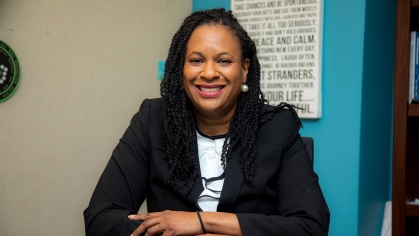 Vice Chancellor of Student Academic Success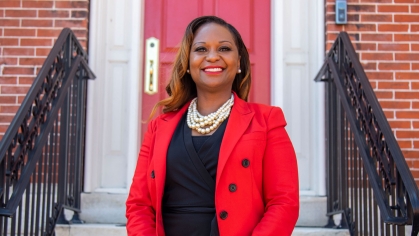 Vice Chancellor for Advancement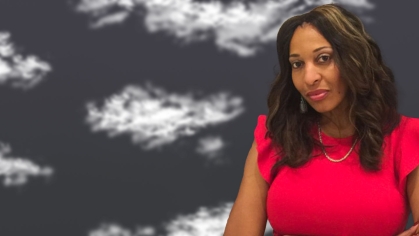 Inaugural Vice Chancellor of Marketing and Communications
25 Years of Learning Abroad in South Africa
The Learning Abroad program in South Africa marks 25 years of educational journeys, sensational sightseeing, and one encounter with a hungry baboon.
By Sam Starnes
Research & Faculty Highlights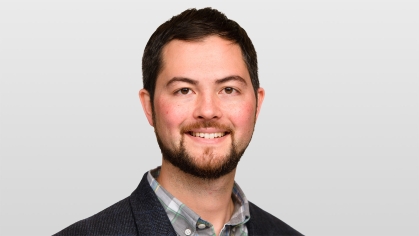 Nathan Link turned youthful misdeeds into a lifetime of seeking criminal justice. His latest research project funded by a $1.5 million grant will study the impact of criminal fees and fines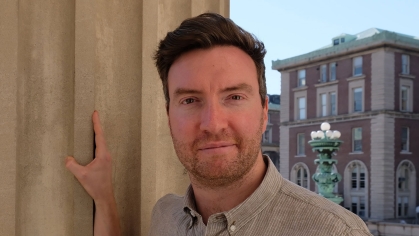 Rutgers University–Camden historian, Evan Jewell, earns distinguished Rome Prize from the American Academy in Rome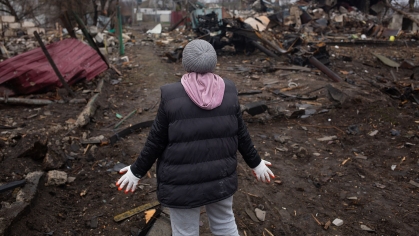 Rutgers University–Camden professors have been on the forefront of helping make sense of Russia's invasion and its ripples that have resonated around the world
Impacting the Scales of Justice
Rutgers Law School students in Camden shape New Jersey legislation banning invasive medical exams without prior written consent
By Margaret McHugh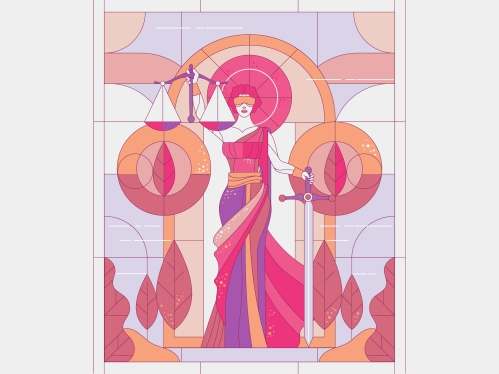 Art Graduate Bound for Yale
2020 Rutgers–Camden graduate, Doaa Ouf, has been accepted into the prestigious School of Drama at Yale University where she will begin studying in the fall for a master of fine arts degree.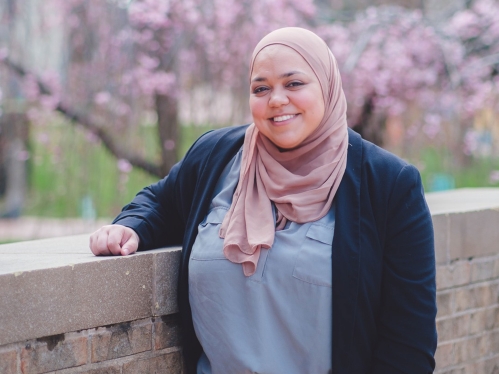 The Ride of Her Life
Lisa Hou, the New Jersey National Guard's chief administrative officer who earns an M.B.A. from Rutgers–Camden in June, said a chance experience in medical school led to her groundbreaking military career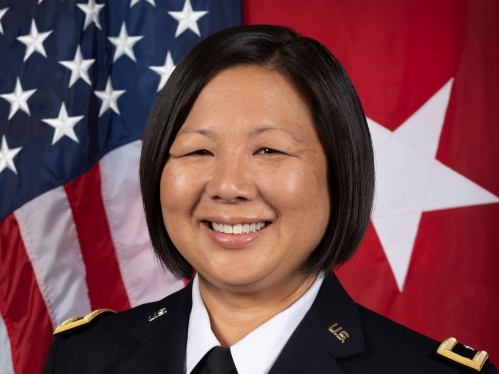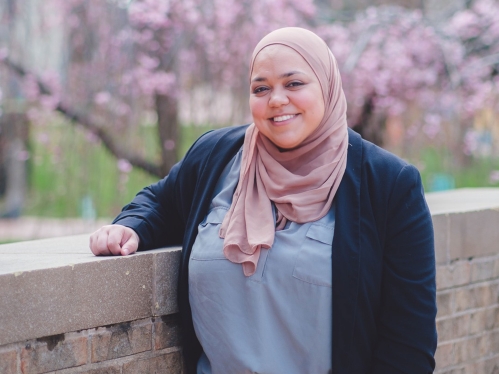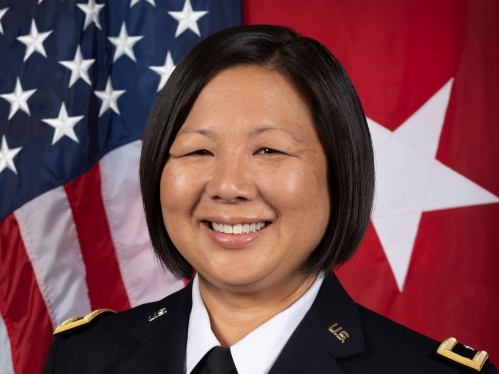 Opening the Gates to Global Racial Justice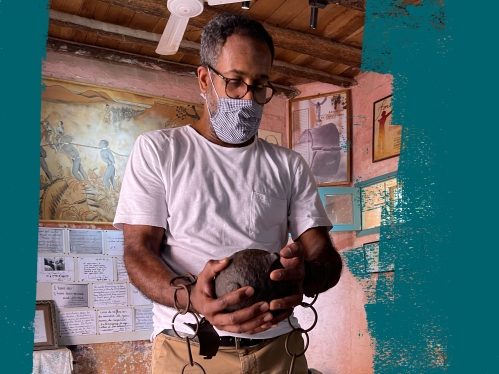 Top of The Class–4.0 GPA Students
Projects, Prison, Prosperity.
In the inaugural episode of Stories of Triumph, Alumna Lauren Bianco finds restoration at Rutgers–Camden 
By Ronald Downes Jr.
'No Place Like Home'
Refugees Find Solace at Rutgers–Camden
Educating Nurses to 'Serve All of Society'
In the Year of the Nurse Educator, the dean of the Rutgers School of Nursing–Camden reflects on its mission to advance health equity, expand research, and educate nurses to become agents of change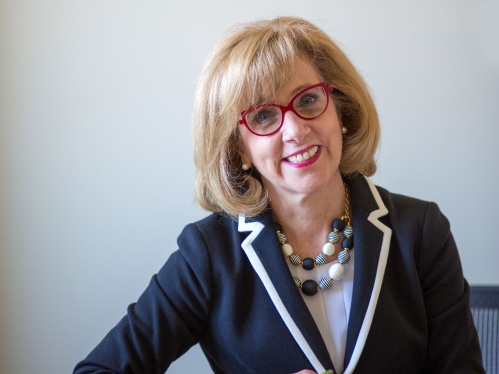 Positioned for Growth
Rutgers School of Business–Camden's mission to offer new advanced educational programs and to promote local economic development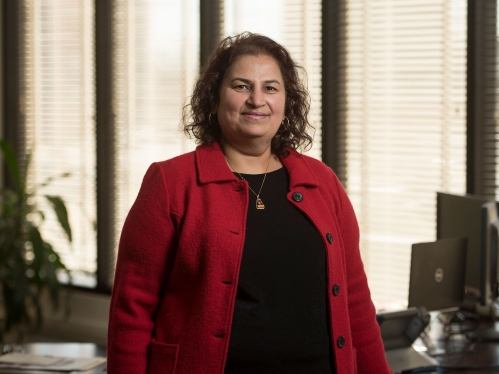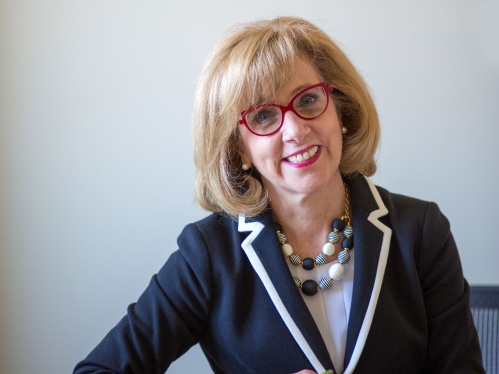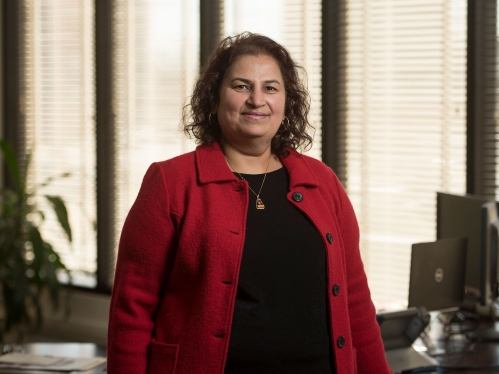 On A Mission to Promote Democracy
Rutgers University–Camden professor Lorraine Minnite works to expand and protect voting rights
By Leslie Garisto Pfaff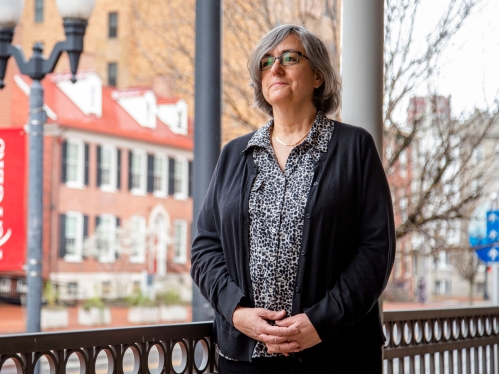 New Degrees Awarded
Camden College of Arts and Sciences
• Bachelor of Fine Arts  (B.F.A.) in Visual Arts
The Graduate School–Camden
• Master of Professional Studies (M.P.S.) in Emerging Media
• Master of Arts (M.A.) in Emerging Media
• Master of Science (M.S.) in Data Science
• Master of Science (M.S.) in Prevention Science
• Doctor of Philosophy (Ph.D.) in Prevention Science 
School of Business–Camden
• Master of Science in Finance (M.S.F.) – Wealth Management Track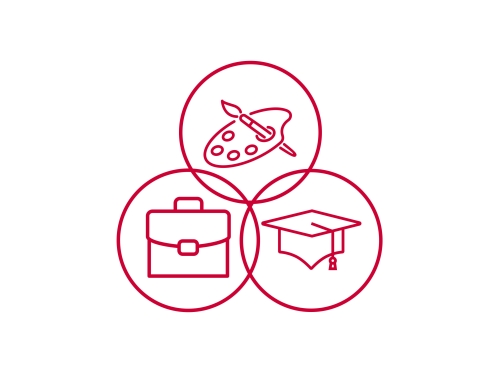 Best Public College in New Jersey
Source: Academic Influence
Most Affordable College in New Jersey
Source: Academic Influence
Top Public College in the Country
Source: Academic Influence
Field of Dreams: Camden Athletic Complex Officially Opened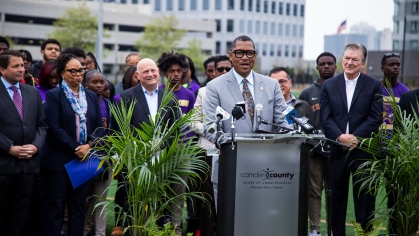 On Monday, May 2, 2002, Rutgers University–Camden Chancellor Antonio D. Tillis, City of Camden Mayor Victor Carstarphen and New Jersey Assemblyman Bill Spearman (D-5) were among those who celebrated the official opening of the Camden Athletic Complex.
Nationally Ranked Athletes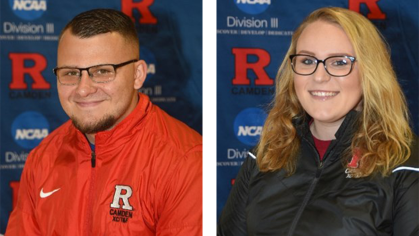 Jude Misko is currently ranked #1 in the nation in the men's hammer throw. Emily Hilt is ranked #19 in the nation in the women's hammer throw and #39 in the nation in women's shot put.
The Power of Podcasts
Students gain hands-on experience in a fast-growing medium
By Jonathan Kroberger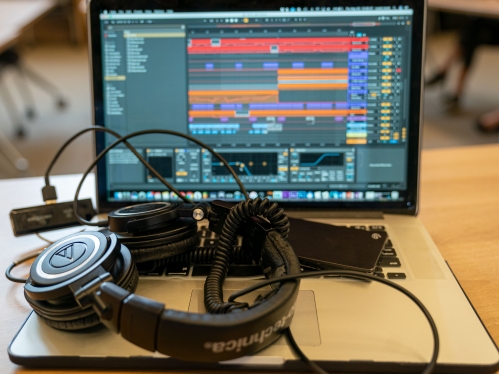 National Media Mentions
A selection of media coverage from national outlets with viewership of 1 million or more
The New York Times | 5/14/22
Crypto Joins the Abortion Conversation
Kimberly Mutcherson, RLAW
The New York Times | 5/12/22
For Democratic Female Governors, the Roe Leak Alters the Midterm Calculus
Kelly Dittmar, FASC
The New York Times | 5/11/22
Overturning Roe could have major repercussions for IVF treatments, fertility experts warn
Kimberly Mutcherson, RLAW
The Washington Post | 5/3/22
Draft abortion opinion spurs speculation about future of same-sex marriage
Katie Eyer, RLAW
The New York Times | 4/15/22
As GOP Candidates Face Accusations, Rivals Tread Carefully
Kelly Dittmar, FASC
Huffington Post | 4/14/22
I've Studied Body Image for 25 Years. Here's What Boys Don't Know How To Tell You
Charlotte Markey, FASC
CNN+ Big Picture | 4/7/22
Judge Ketanji Jackson's Path to History
Kimberly Mutcherson, RLAW
CNN | 4/7/22
The Many Joys of Ketanji Brown Jackson's Historic Nomination
Stacy Hawkins, RLAW
Reuters | 4/6/22
Black Law Deans Say Jackson Confirmation Could Inspire New Wave of Students
Kimberly Mutcherson, RLAW
Marketplace | 4/5/22
How the Fugitive Slace Acts and New Bounty Hunter Bills Are Alike
Kimberly Mutcherson, RLAW
CNN | 4/3/22
Ketanji Brown Jackson's nomination brings renewed attention to lack of Black judges on the federal bench
Stacy Hawkins, RLAW
Salon | 3/22/22
Experts outline exactly what Tulsi Gabbard gets wrong about U.S. and Russian press freedom
Ellen Goodman, RLAW
The New York Times | 3/18/22
A "Killing Stone" Broke in Japan, Is a Demon on the Loose?
Nick Kapur, FASC
The New York Times | 3/17/22
Republicans Push Crackdown on Crime Wave That Doesn't Exist: Voter Fraud
Lorraine Minnite, FASC
Voice of America | 3/3/22
War in Virtual Space
Michael Boyle, FASC
Bloomberg Law | 3/2/22
Pinched Pharmacies Pressure FTC to Take Action on Drug Costs
Michael Carrier, RLAW
The Washington Post | 2/25/22
You don't have to love or hate your body
Charlotte Markey, FASC
The Washington Post | 2/24/22
'Follow the Science' is a Slogan, Not a Policy
Jacob Hale Russell, RLAW
 Vox | 2/16/22
Can Facebook monopolize the metaverse?
Michael Carrier, RLAW
The New York Times | 2/15/22
Fly High, Frog Princess! Well Done, Chen No. 3!
Nick Kapur, FASC
ABC News | 1/31/22
Spotify's handling of COVID-19 misinformation on Joe Rogan's podcast takes heat from critics
Ellen Goodman, RLAW
Vox | 1/27/22
Microsoft avoided the latest round of Big Tech antitrust scrutiny. Then it bought a company for $69 billion.
Michael Carrier, RLAW
Financial Times | 1/19/22
Too big to be ignored: Microsoft Activision deal tests regulators
Michael Carrier, RLAW
Washington Post | 1/12/22
U.S. quarters will feature 5 new women. What happened to other plans to change currency?
Ruth Anne Robbins, RLAW