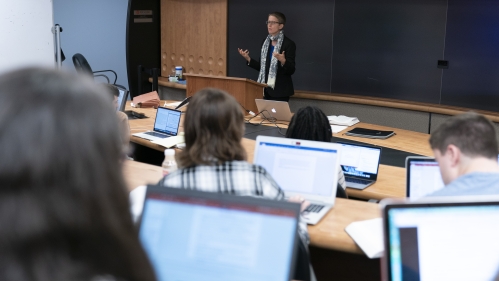 Office of the Provost
The provost leads the development and management of collaborative academic programs between and among units across the Rutgers–Camden campus, Rutgers University, and other institutions, including Rowan University.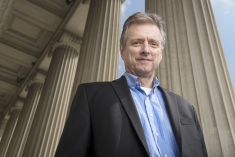 Daniel Hart assumed the roles of provost and executive vice chancellor on Aug. 1, 2021 and serves as chief academic officer for the campus, which enrolls approximately 7,000 students in 36 undergraduate majors and 29 graduate programs. Working closely with Rutgers–Camden's academic deans, who report directly to him, Hart strives to initiate new interdisciplinary programs to ensure that students have the opportunity to participate in cutting-edge research and courses of study that only a major research university like Rutgers can offer.
 
A distinguished professor of psychology and childhood studies, Hart previously served as associate dean of the Rutgers–Camden Faculty of Arts and Sciences. His research focuses on adolescent development in context. One facet of this work examines the development of civic life, including political knowledge, volunteering, social trust, and activism. In a series of papers, he explores the effects of neighborhood, social class, and historical time on the developmental trajectories of these components of civic life. His most recent book is Renewing Democracy in Young America, published by Oxford University Press.
His research also explores the effects of different kinds of neighborhoods on personality and moral development. In this work, he and his colleagues trace the distinctive effects of neighborhood demographics – poverty, community age structure, segregation – on configurations of personality traits within adolescents and on teenagers' moral and antisocial behaviors.