Local Impact,
Global Reach
Part 2
Rutgers University–Camden Magazine
A Publication for Alumni, Friends & Supporters
Spring 2023 – Digital Issue
A Message From The Chancellor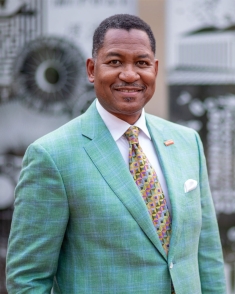 I am proud that the pages of this magazine contain so many stories worth celebrating. Part two of "Local Impact, Global Reach" continues to explore the multitude of ways in which Rutgers–Camden faculty, staff, students, and alumni have embodied excellence in our community and far beyond, making a difference on an international scale. 
Rutgers–Camden's international initiatives remain front-and-center in this issue of the magazine; our cover story dives into the transformative, interdisciplinary partnership that is taking place between our university and Universidad Nacional de Asunción in Paraguay. This is an incredible story in which two institutions of higher learning, located oceans apart and appearing so different on the surface, dig deeper to discover how much they have to learn from each other.
A story highlighting the stellar work of the Walter Rand Institute, which has fought for South Jersey residents' rights and quality of life for over two decades, demonstrates just how crucial our faculty is to the continued flourishing of our community. Also featured in this issue is the heartrending story of one faculty member's determined efforts to evacuate her mother from a war-torn home in Ukraine to and ensure a safe stateside reunion.
Our faculty's research stands out among the pages of this magazine, from one professor's efforts to increase on-campus diversity in STEM to another's ingenious efforts to mitigate the world's water crisis with an unlikely helper: a small African beetle. Our students and alumni also stand tall, from one woman's quest to make sure figures of Camden's African American history are remembered, to another making her presence felt in the halls of power at the Department of Homeland Security.
These stories are the product of an academic year that has seen Rutgers–Camden overcome the adversity of a global pandemic to reach new heights. I continue to stand in awe of the individuals who make our university an unstoppable force in academics, civic engagement, athletics, and so much more. I invite you to join me in celebrating these remarkable people and their stories by reading through the pages of this magazine. I hope you will enjoy getting to know them more deeply and discovering all we have to offer each other.
Antonio D. Tillis, Ph.D.
Chancellor of Rutgers University in Camden
A Message From the Publisher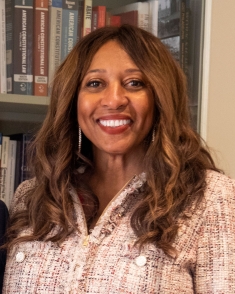 Enjoy the latest issue of Rutgers University–Camden Magazine: Local Impact, Global Reach Part II. When the Office of Marketing and Communications published the inaugural digital issue of Rutgers University–Camden Magazine, I knew there were many more stories to tell of our university's success at the local, national, and international levels. Rutgers–Camden faculty, staff, students, alumni, and community partners contribute so much to our success. It is an honor to share these amazing stories of what they have accomplished thus far. We have added a few new features, including "On Cooper Street" and "Schools Leading the Way" that convey the vibrant atmosphere and unshakeable spirit of our campus!
My team and I are committed to telling these incredible narratives not only in our magazine but also throughout the year. We regularly share research highlights, faculty success stories, and student/alumni achievements at camden.rutgers.edu/news and as part of the Rutgers Today website and email newsletter. Stay tuned for more reporting, topical videos, and other multimedia initiatives spotlighting our faculty's research and expertise on trending topics, along with the achievements of current and former students.
Additionally, in January 2023, we launched a billboard campaign that continues to elevate the visibility of Rutgers University in Camden across the region. I hope you caught a glimpse of the university's billboard proudly sitting at the summit of the Ben Franklin Bridge, along with the beautiful, new visual transformation to the Law School bridge, and the pride words that now adorn the Campus Center. Rutgers–Camden also joined in the March Madness of this year's NCAA Men's and Women's Basketball Championships, running television commercials that were seen by over 1.2 million viewers. I invite you to view the 30-second commercial.
Thank you for your interest in, and support of, Rutgers–Camden. I look forward to sharing more news with you in the weeks and months ahead!
Toni Mooney Smith, MSC
Inaugural Vice Chancellor of Marketing and Communications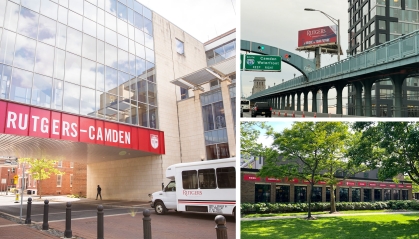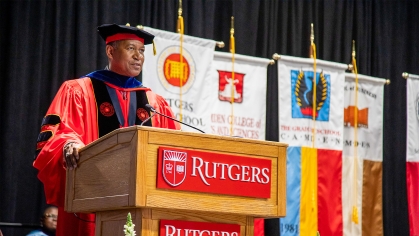 The start of the Fall semester brought with it a host of new traditions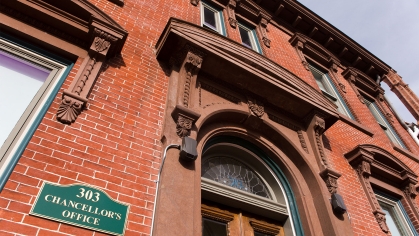 Rutgers University in Camden is pleased to welcome new leadership team members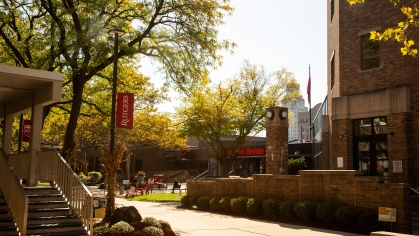 Rutgers University–Camden introduces 18 new faculty members for the 2022-23 academic year
Together In Excellence
How Rutgers–Camden Has Partnered With Paraguay's Largest University in Transformative Collaboration
By Dustin Petzold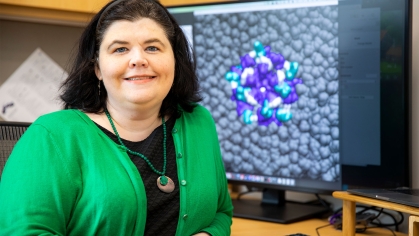 Supported by a $2M NRT grant, professor Grace Brannigan trains the next generation of computer simulation experts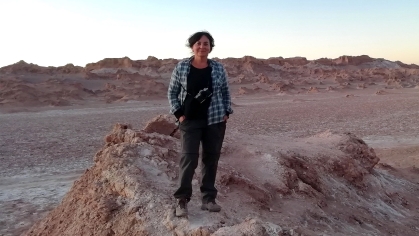 Professor Angélica González uses a $925K NSF grant to study the causes and consequences of biodiversity from past geological time to the present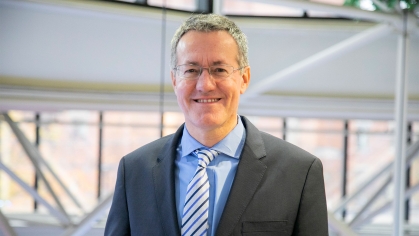 Rutgers–Camden partners on the world's largest traffic experiment to test AI-equipped vehicles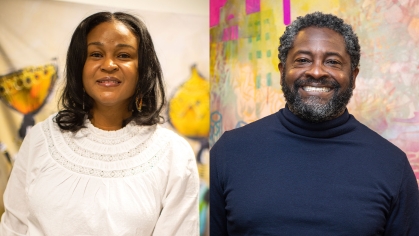 Dr. Tamara Nelson and Dr. Daniel Lee discuss delivering crucial mental healthcare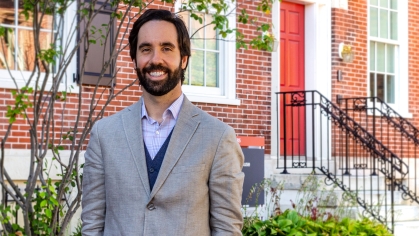 Criminologist Dan Semenza dedicates research to the causes and consequences of gun violence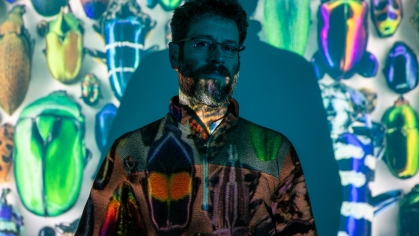 Hunter King is using the secrets of beetles to create water for a drying world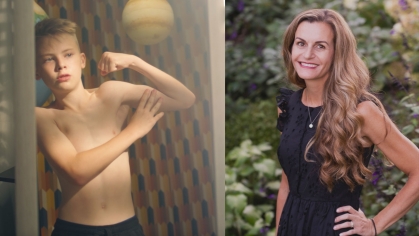 Psychologist Charlotte Markey's research starts crucial conversations on male body image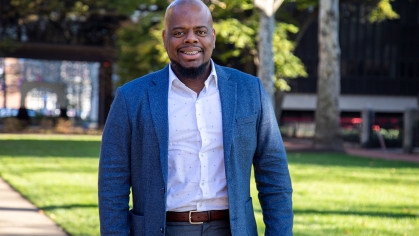 Nathaniel Wright discusses how companies like Patagonia are ushering in a new era of corporate social responsibility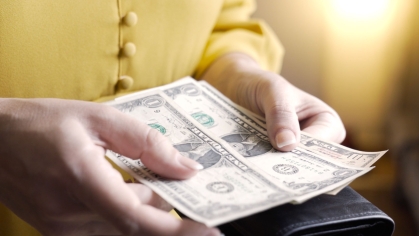 Experts across Rutgers–Camden weigh in on the impacts of inflation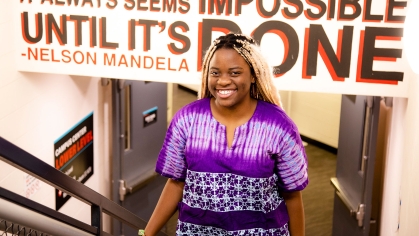 International/Undergraduate Student
From Nigeria to Rutgers–Camden: Excellence guided by family, faith and dreams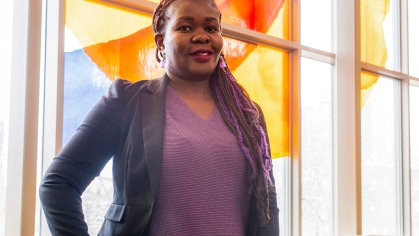 International/Graduate Student
This native Kenyan is making a difference through public service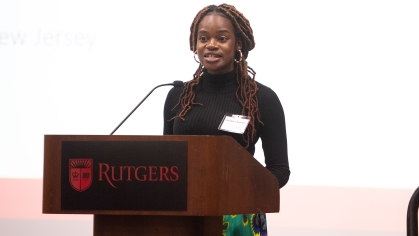 International/Undergraduate Student
Ghana native finds inspiration through mentoring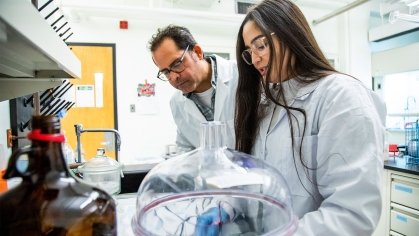 Graduate Student
Good Chemistry: Student researcher breaks barriers and gives back to her community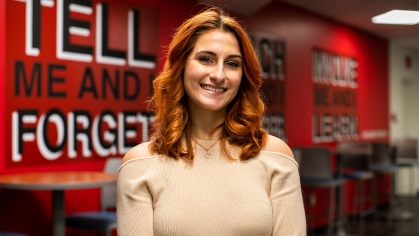 International/Graduate Student
Leap of Faith: From Division I gymnast to Rutgers–Camden master's student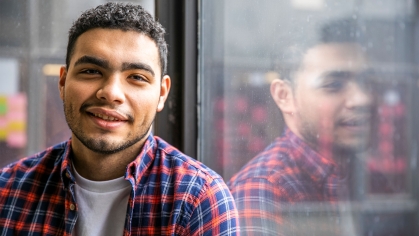 Undergraduate Student
With a mind for business, Rodriguez secured a Harvard research fellowship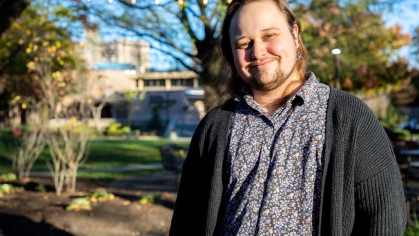 Undergraduate Student
Snyder felt at home here from the start and promotes an immersive sense of community
Notable Student Achievements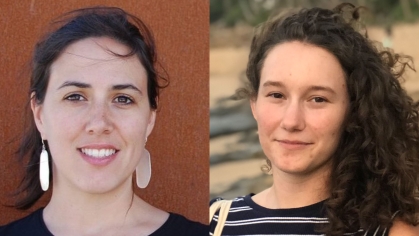 Graduate student, Helena Cabezas, and senior, Ingrid Thone are among four individuals in the Rutgers–Camden community who have advanced to the status of semifinalist for prestigious Fulbright awards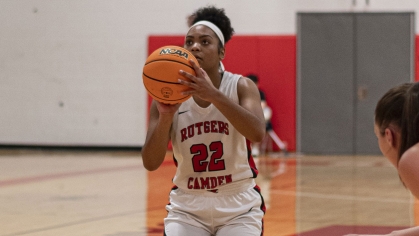 Senior Jalissa Pitts, a nursing major, became the 15th player in Rutgers–Camden women's basketball history to join the 1,000-Point Club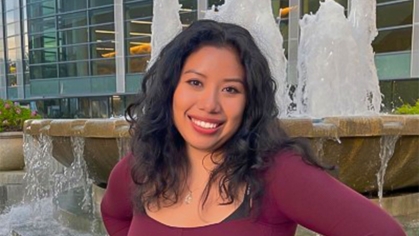 Teresa Osorio will build on her research into sleep deprivation, Alzheimer's disease and other topics she started as a Rutgers–Camden student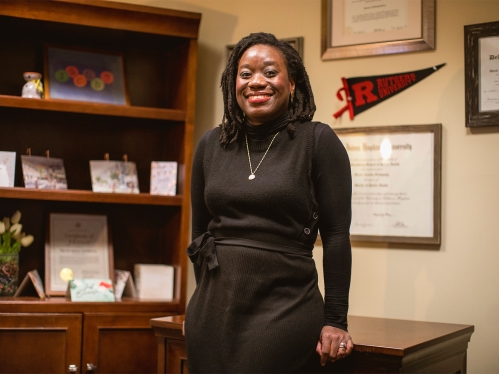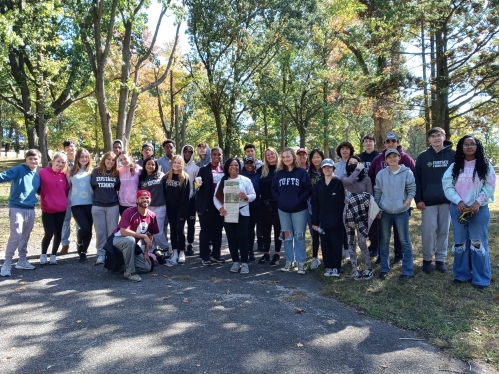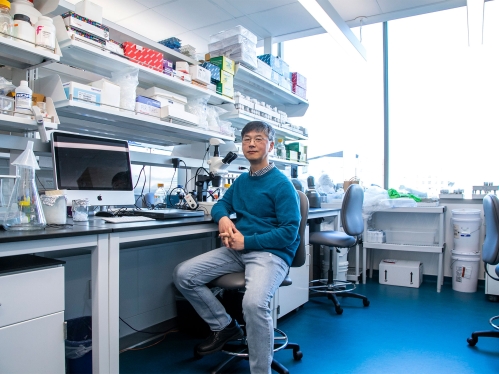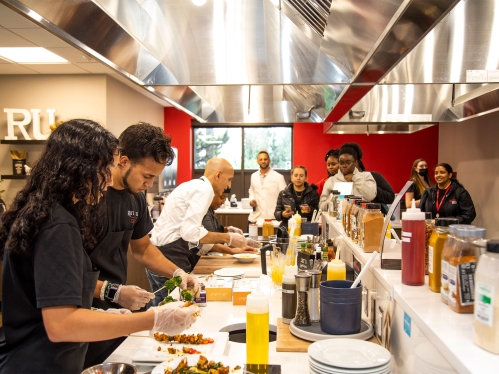 Championship Caliber
Our Scarlet Raptor athletes are winning on and off the court
By Lee Owen
Life's Challenges Create a Winning Attitude
Rutgers–Camden alumna Ashly Estevez-Perez was recently appointed by President Biden to the U.S. Department of Homeland Security
By Maggie Griffin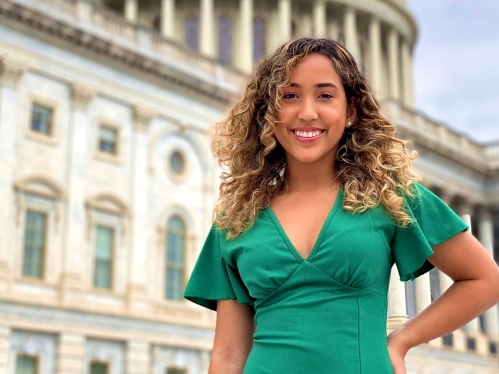 An Advocate for Access
Alumnus Georgette Castner takes the bench as the youngest confirmed female federal judge
By Caroline Brobeil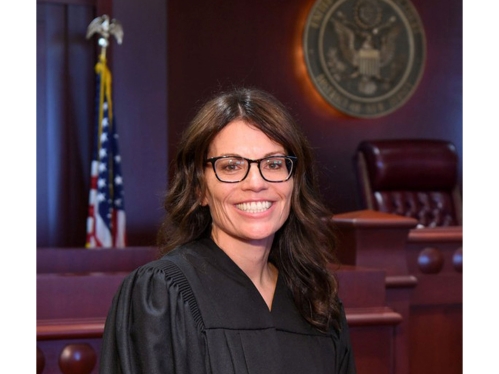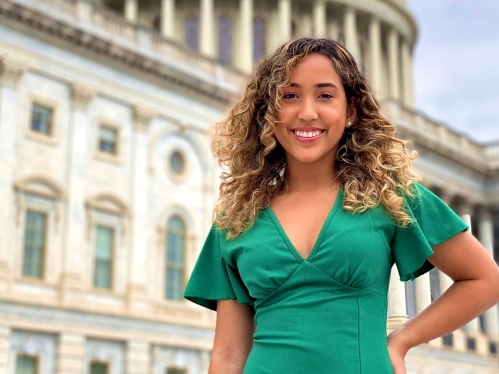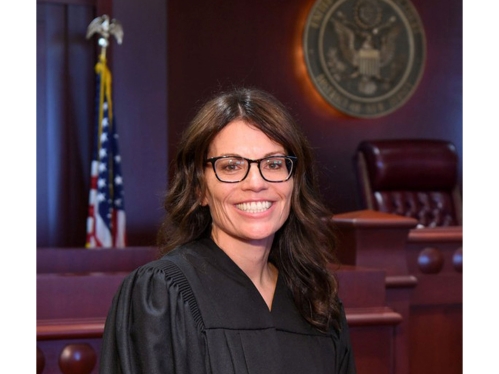 Rutgers University–Camden Rises in U.S. News & World Report Rankings
Rutgers–Camden ranked among the top 70 public universities, top 150 national universities, and top 100 universities for veterans.
Rutgers–Camden's doctorate of nursing practice (DNP) and public affairs programs ranked in the top 100 of U.S. News & World Report's Best Graduate Programs.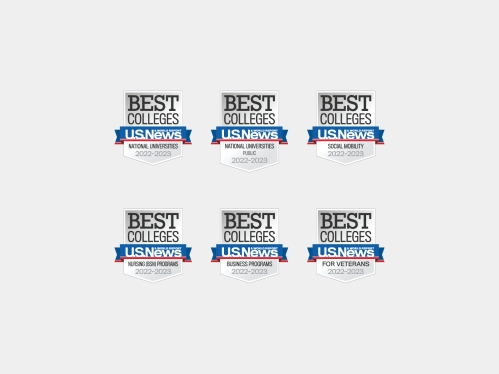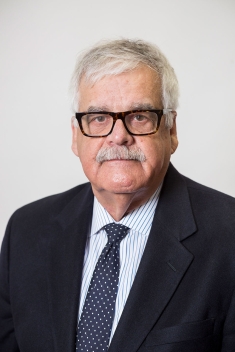 A Fond Farewell to Larry Gaines
We celebrate and thank Senior Vice Chancellor Larry Gaines for his service to Rutgers University–Camden as he retires from a distinguished 36-year career.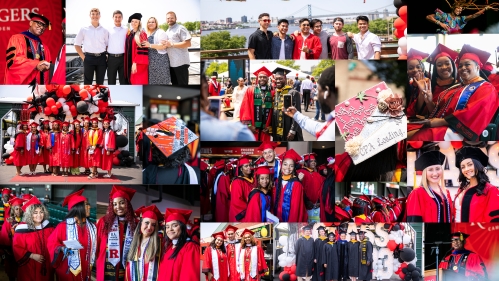 Congratulations Class of 2023!
Commencement 2023
Rutgers University in Camden celebrated Commencement 2023 on May 15 through May 17. The University welcomed over 1,700 graduates from its four schools into the ranks of 58,000+ Rutgers–Camden alumni.
Following the presentation of an Honorary Doctor of Letters degree to the Honorable Dana Redd SBC'96, former mayor of Camden, Redd emphasized during her keynote address at the Rutgers University–Camden and Graduate School ceremony that the graduates should continue to pursue excellence.
Congratulations to all of our graduates and go Scarlet Raptors!