Chancellor's Fall Address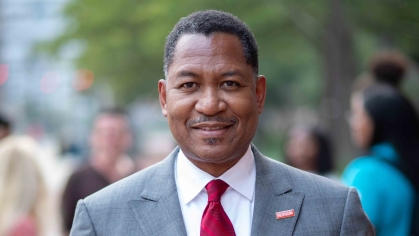 Save-The-Date for the Chancellor's Fall Address
Wednesday, September 28 at 11:20 am
Multi-Purpose Room in the Campus Center
Greetings, Rutgers University–Camden Community!
Please join me for the Chancellor's Fall Address, which will be held in the Multi-Purpose Room on the main level of the Campus Center at 11:20 a.m. on Wednesday, September 28. Immediately following, you are invited to a light reception. 

During our time together, we will protect the health of our community while we continue to fight the spread of COVID-19 by following all Rutgers public health protocols. More information can be found at https://coronavirus.rutgers.edu/. 

Looking forward to seeing you on the 28th!
Sincerely,
Antonio D. Tillis, Ph.D.
Chancellor