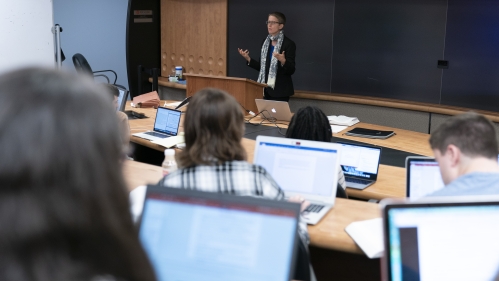 Office of the Provost
The provost leads the development and management of collaborative academic programs between and among units across the Rutgers–Camden campus, Rutgers University, and other institutions.
Beginning June 1, 2022, Dr. Donna M. Nickitas, Dean of the Rutgers School of Nursing–Camden, agreed to serve as interim Provost and Executive Vice Chancellor for Academic Affairs. The current search is being lead by an internal search committee.
Dr. Nickitas assumed the deanship in July 2018 and has had a distinguished career as an exceptional administrator, a noted health policy scholar, and an energetic visionary regarding the future of health care and nursing education in America.