Since 2017, our students and alumni have been named:
Benjamin Gilman Scholar, DAAD Scholar, Humanity in Action Fellow, Boren Fellow, and Fulbright Scholar, among others.
Finding a fellowship that works for you will require careful thought about the purpose of each award and reflection of how it aligns with your goals. Whether you are an undergraduate student, graduate student, post-grad, or an international student. There is something for everyone!
The Office of Scholar Development and Fellowship Advising is available to assist candidates in reviewing awards, determining eligibility and preparing a competitive application.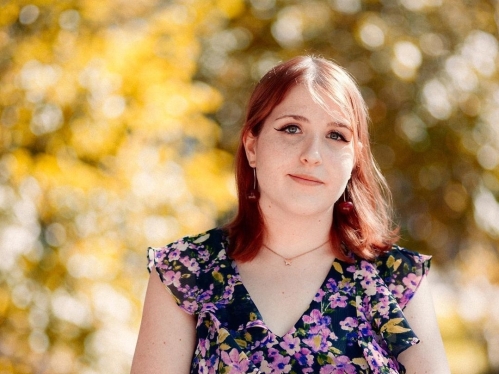 Popular Fellowships
The PPL is designed to inform students about careers in the public sector. The conference, held in October at the Harvard Kennedy School of Government, will encourage students who possess a commitment to public service to prepare for graduate study in public policy and international affairs, as well as to provide information on financial support through various fellowship programs. The conference aims to attract students from groups under-represented in public policy and international affairs in an effort to increase the diversity of students receiving these professional degrees. Open to 1st and 2nd year undergraduates with a 3.0 or higher. Participants receive paid travel, accommodations, and meals.
A scholarship program for undergraduate Federal Pell grant recipients who want to study or intern abroad. Two application cycles annually, Oct & March. 
Designed for 1st and 2nd year college students with strong academic ability, intercultural sensitivity, leadership skills and ambassadorial skills, the Fulbright Summer Institute gives students with limited/no prior travel experience an opportunity to visit the UK for 3-4 weeks. No prior subject experience necessary. Application opens December – due February annually.
Open to current undergraduate freshman, sophomore or junior students, this award is granted to 12 exceptional student leaders of color annually to conduct a comparative study of social justice leadership in America, South Africa, and Ireland.  Applicants must be US Citizens, US Nationals or Permanent Residents, have a minimum GPA of 3.3, and identify as an ethnicity typically underrepresented on study abroad programs (e.g. American Indian/Alaska Native, Asian, Black/African American, Hispanic/Latino or Native Hawaiian/Other Pacific Islander). Application due in February. 
An 8-10 week summer study program for undergraduate students to learn 1 of 15 different languages, many of which require no prior experience (others require 1-2 years of study). Students participate in intensive language practice in classroom settings, through cultural excursions & conversational practice with native speakers. Application opens Fall annually. 
Options for Undergraduate Students (scholarship) & Graduate Students (fellowship). Boren applicants must be enrolled US degree program located within the United States at the time of application. They must remain enrolled and may not graduate until the scholarship is complete. All Boren Awards-funded programs must include language study as a core element for the duration of the grant. The Boren Awards do not have a minimum proficiency requirement for most languages; applicants should select language programs appropriate to their level and set realistic goals for improving their proficiency. Award Amounts & Travel periods will vary. Fellowship application due late January; Scholarship application due early February.
A 6 week summer program for undergraduate students (with at least sophomore standing) who are interested in careers in international affairs. Through seminars and networking with government/non-government organizations/agencies, students gain greater appreciation for these careers and are better prepared for graduate school. Application opens Fall, due in February. 
Created by the Obamas and Brian Chesky, Airbnb Co-founder and CEO, the Voyager Scholarship gives college students financial aid to alleviate the burden of college debt, meaningful travel experiences to expand their horizons, and a network of mentors and leaders to support them. The application is open to undergraduate students who will be entering their junior year. Applicants should have a passion for helping others, experience serving in or building community, and an expansive view of what is possible through public service. Application due in mid-March. 
The Phi Beta Kappa Society is a leading national advocate for the value of arts and sciences education.  Each scholar will receive a $5,000 undergraduate scholarship and will participate in a conference that provides training, mentoring, and reflection on pathways into local, state, and federal government careers. Arts and sciences students attending chapter institutions can apply . PBK membership is not a prerequisite. Characteristics of ideal recipients include intellectual curiosity, breadth, and depth of liberal arts and sciences coursework, leadership propensity, and service to others. 
The Davis-Putter Scholarship Fund provides financial support for students who are active and emerging organizers in progressive movements for liberation, self-determination and social and economic justice in their communities. These need-based scholarships are awarded to students who are enrolled at a college or university or in a trade or technical program and active in progressive movements. Application due April 1 annually. 
Scholarships to college sophomores and juniors for leadership, public service, and commitment to issues related to Native American nations or to the environment. Application opens in September (students must be registered by campus representative) & due by March. 
A 4 week summer program based in either 1 of 3 European Cities OR in a US city, Fellows explore collaboratively issues of liberal democracy, pluralism, human rights and social justice within the specific historical and cultural contexts of each of the program sites. This program provides a short-term global education experience where you can meet/interact with world class thinkers & activists from around the world & launch your own activism goals. Application opens in December- Due in February. 
Thinking about a career in public policy, international affairs, or similar? The PPIA Junior Summer Institute (JSI) Fellowship Program is a fully-funded opportunity that equips fellows with the knowledge and skills they will need to succeed in graduate school and ultimately, in influential roles serving the public good. Undergraduate juniors apply by November. 
A scholarship for aspiring leaders who are committed to and planning careers in public service. Evaluates applicants on past and future leadership, public service and academic potential. Students apply in the Junior (or penultimate) year. Students of any major may apply. Application opens in September, due early February annually. 
With partnerships in more than 140 countries across the globe, the US Fulbright program offers countless ways to participate in meaningful cultural exchange. Whether you are interested in an individualized study/research plan, working as an English Teaching Assistant, or graduate school abroad, the Fulbright program may be just what you are looking for. Application opens March – due early Oct annually (campus deadline in Sept). 
A fully-funded 11 month master's degree in Global Affairs at Tsinghua University in Beijing. In addition to degree, program includes extension leadership training, career development, travel seminars, and high-level interactions with leaders and other speakers. Application due September annually. 
An award granted to 30 New Americans—immigrants and children of immigrants—annually who are poised to make significant contributions to US society, culture or their academic field. Each Fellow receives up to $90,000 in financial support over two years. Application is due October annually. 
UK Scholarships
Don't see your award? Don't worry!
Utilize these search engines to explore more fellowship opportunities.
Contact Us
And get in touch to find your "fit".